January Tarpon Fishing Report – 
It has been a pretty cold winter here in Key West and the tarpon bite has cooled down with it. Before our first big cold front a couple weeks ago our water temperatures were in the high 70's. After the first front blew through the water dropped to 58.. That is a pretty big temperature drop for our tropical Florida Keys tarpon.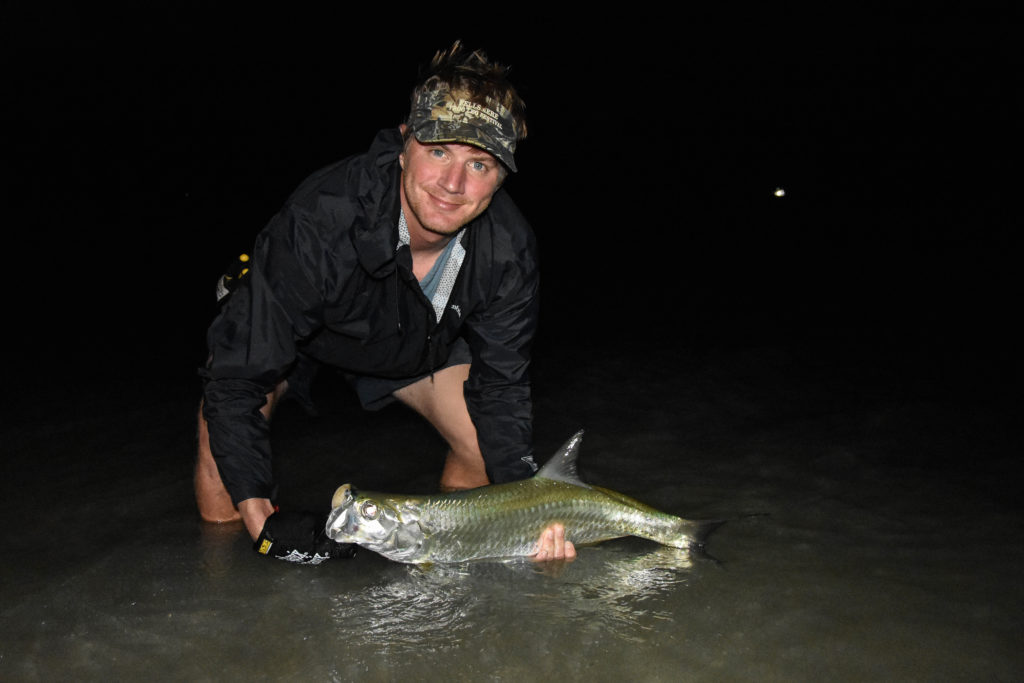 The residential juveniles (10-20lbs) that live here year round in the backcountry moved into deeper water and have been tough to find on the flats and in the backcountry. Some deeper cuts in the mangroves have held a couple but they have not been very cooperative and I can not blame them. It is a cold world for a fish in these cooler months!
We had a couple of nice warm days between fronts last week and received a push of big tarpon for a couple days (30-80lbs) but quickly dispersed when the next batch of cold weather came through.These warm winter time days can produce good shots at these big fish but are hard to time out. If you find yourself here with the right conditions I hope you get a chance at these wintertime brutes.
Night fishing for juvenile tarpon has still produced fish here in Key West and up the Keys. Bridges like the one before No Name Key and Spanish Harbor Bridge offer some great nighttime tarpon fishing as the wintertime shrimp pour through these spots under the moonlight.
Pro Tip:  Match the hatch!! If you are fishing an area and watching these tarpon smash live shrimp on the surface (which is awesome) as the current brings them by well by all means use a bait or fly that imitates a shrimp!
We should be getting more and more tarpon as the days go on. February has always proved to be a better month than January when is comes to the tarpon fishing. These next couple fronts will still be tough but bigger fish will be more apt to move into certain channels and feed during warm spells.
Key West Fishing Charters