So our "Key West Winter" is finally upon us and I have to tell you that this is one of the warmest seasons I have ever seen. So far anyway. We have had a couple cold fronts push through and that has certainly helped bring some of our winter time species into the backcountry. The jacks and barracudas have started to make their way up on to the flats and channels in good numbers. If you are into catching fish, these two species are a blast to target this time of year. Both are aggressive and tough fighters on the right tackle. It's hard not to smile when you are ripping big topwater across the surface and these fish come charging in and crush it. I've said it before and I will say it again. If you are into catching numbers and a wide variety of species, it doesn't get any better than the winter time fishery here in Key West.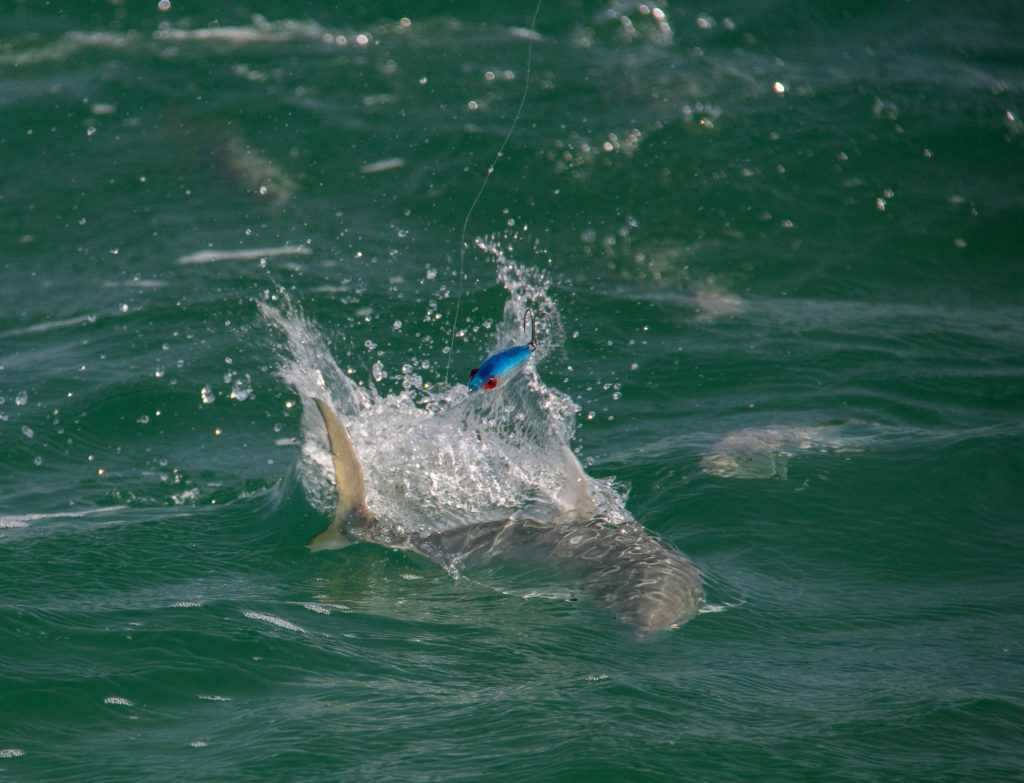 Flats Fishing for Permit and Bonefish
On warmer days you can still expect to get shots at bonefish and the elusive permit. But due to the generally cooler water temps the "winter fishing season" is not the best time to hop up on the flats and get countless shots. The cold water pushes them off of the shallows and down into the deeper water where it is hard to sight fish. Now with that all said our water temps are still high and the flats fishing has been great with plenty of bonefish and permit still in the shallows. Im not sure how much longer this warm trend will hang around but we aren't complaining. 
This is also the time of year where we start getting a trickle of big tarpon into the backcountry. Don't expect to bang on them during the middle of a cold front but we are starting to see some fish show up here and there. Our residential juvenile tarpon have been willing to play ball on nice days as well.
It won't be long until your Facebook and Instagram feeds are full of everyone catching monster tarpon in the Keys. With that being said spring time dates are starting to fill in. Not only for myself but for a lot of other fishing guides here in Key West. If you plan on making a trip down be sure to reach out to your guide sooner than later to set up dates.
Wintertime Fly Fishing Report
Hey there you fellow fly fishing addicts. It has been pretty good as of late with lots of permit around up on the flats and some bones as well. I have not been seeing a ton of bonefish on the deck but there are definitely enough around to take look and get some shots if the conditions are right. The cool thing about winter time bonefish is that they are generally a bit on the larger side (avg 4+lbs) which is pretty typical for the cooler water fishing. We haven't been fly fishing for tarpon unless it is a somewhat warm day. Most of the juveniles and bigger ones go deep with the cooler water.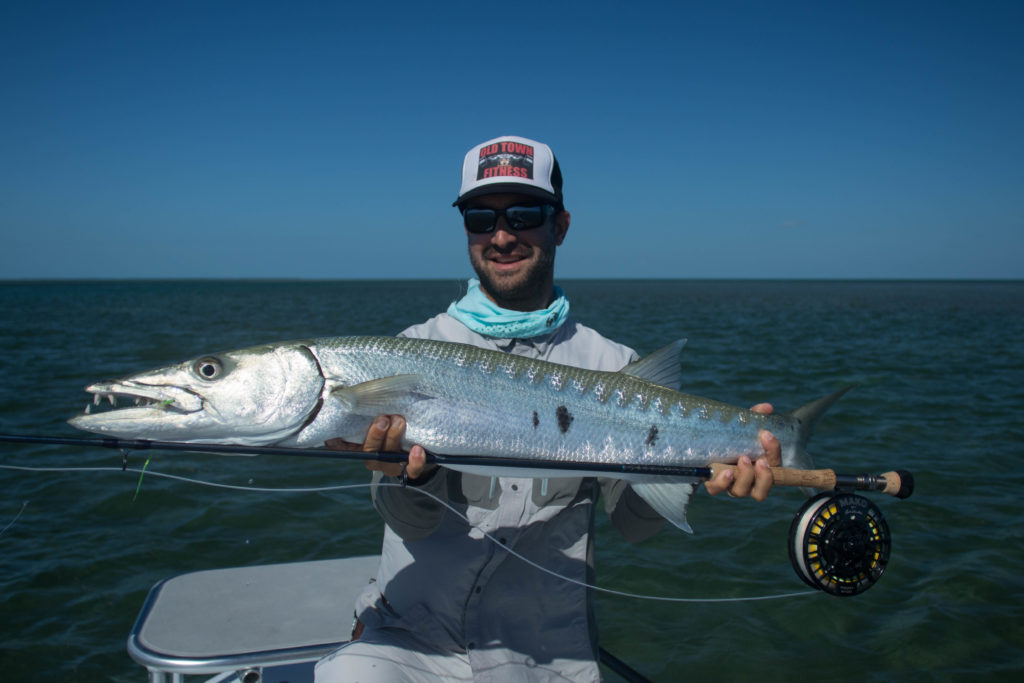 If you are coming down in the next couple months and really want to challenge yourself, ask your guide about fly fishing for barracuda. We were talking about this last night and someone said "well I don't see very many pictures of people holding big barracudas caught on fly". There is a reason for that, they are hard to catch!! You need to be able to cast far and move that fly as fast as possible. In terms of getting lots of shots at big fish in shallow water, it will be hard to beat the barracuda fishing in the next couple months. This is the time of year where our shallows stack up with these bad boys and the size can range anywhere from 2 – 20+lbs.
Feel free to reach out with any questions or techniques to practice before your trip. Thanks for checking in and have a great start to 2020!
Tight Lines,
Capt. Nick LaBadie