KEY WEST FISHING CHARTERS
Welcome to Tailing Water Expeditions. A premier fishing guide service based out of beautiful Key West, FL. Providing next level inshore, flats, and backcountry fishing trips. As well as other private specialty charters. Top of the line service and equipment pave the way to an experience of a lifetime.
FEATURED KEY WEST FISHING TRIPS
Below you will find the most popular fishing charters for our clients in Key West. These trips are centered inside of the best in local hot spots that Captain Nick has hand picked through his years of experience here. Aside from the fishing, experiencing this fishery is something that one must fully immerse themselves in, these specific trips do just that. So, if you're looking for epic fishing, an awesome journey, and memories that will last a lifetime – our Featured Fishing Charters fit the bill. 
IT DOESN'T GET ANY BETTER THAN THE KEYS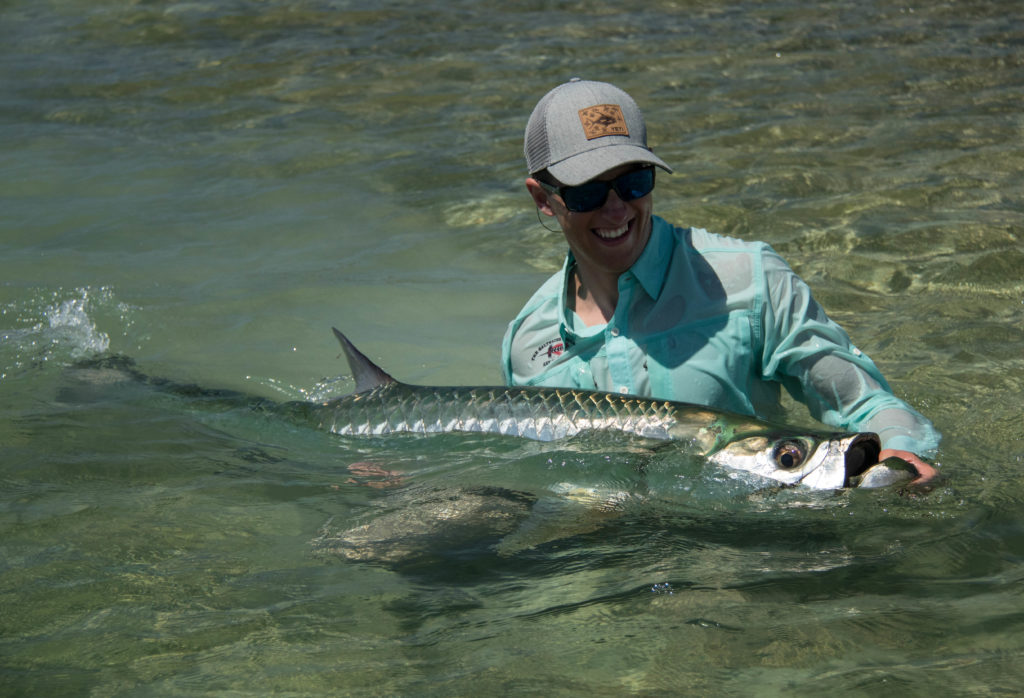 Flats Fishing in the Florida Keys has been an obsession anglers have enjoyed for generations. This legendary fishery is home to many inshore world records on both fly and spinning gear. Thousands of monster tarpon migrate up and down the coastline every spring, world class permit fishing flats are just 10 minutes from the dock, and bonefish scurry around the shallows in some of the most stunning areas we have ever witnessed.
We have many different fish species here in the Florida Keys but the Tarpon, Permit, and Bonefish are considered the top three sport fish lurking around in the shallows. We target them with both fly fishing gear as well as spinning rods depending on the conditions and the anglers experience.
Keys West and the Florida Keys are among the worlds top fly fishing destinations. Fly fishing This is not only a past time, but a sport that has been enjoyed by many generations. 
Fly Fishing down here in the Florida Keys has been made famous by a lot of popular fishing personalities, both past and present. They have made the Keys their home for some of the best long rod action on the planet.
Our crystal clear tropical flats offer some of the best sight fishing opportunities in the world. Whether looking for bonefish, permit, tarpon, barracuda, jacks, or snapper on the fly. Tailing Water Expeditions with fly fishing guide Captain Nick LaBadie is your go-to in Key West. 
There is a big playground out there and the conditions are ever changing. Take a peak at our fishing seasons calendar for an idea of what is biting certain times of year in order to maximize your success on the water. We specialize in fishing the flats and backcountry from Big Pine Key to the Marquesas. Sight fishing in the calm clear water is an experience that you will not forget.
WHAT'S BITING NOW: Summer/Fall 2023
As the weather starts to warm up so does the flats fishing here in Key West and the Lower Keys. Our summertime species are reacting to the warmer water temperatures and starting to come back onto the shallow flats where we can regularly target them with both fly fishing and spin fishing gear. This is my favorite time of year to hit the flats. Tarpon, bonefish and permit are all great targets and a challenge for any angler looking to come down and test their skills. We also have a variety of "rod benders" on the flats and in the backcountry for those just looking to get out there, enjoy the day and catch some fish. Sharks, barracuda, snapper and jacks are just a couple of the Florida Keys summertime regulars. 
This time of year our days are usually filled with sunshine, light winds and minimal crowds. A perfect recipe for a making some great memories on the water. Look forward to some rod bending and drag screaming action through these next couple months. Feel free to reach out if you have any questions in regards to booking a trip! 
LATEST KEY WEST FISHING REPORT
INSTAGRAM FEED - @captnicklabadie