Marquesas Keys Fishing Charters
The Marquesas Keys are home to a world class fishery. Everything from renown

flats fishing

to an epic reef line are just around the corner. It is the wild west of Lower Keys fishing and anything can happen out there. The fact that these fish see a lot less fishing pressure than areas closer to Key West can lead to some epic days. If you are looking for an adventure be sure to ask about booking a fishing trip to the Marquesas. 
These islands make the only known atoll in the Atlantic Ocean sitting about 25 miles west of Key West, this uninhabited chain of islands is thought to be formed by a meteorite strike millions of years ago..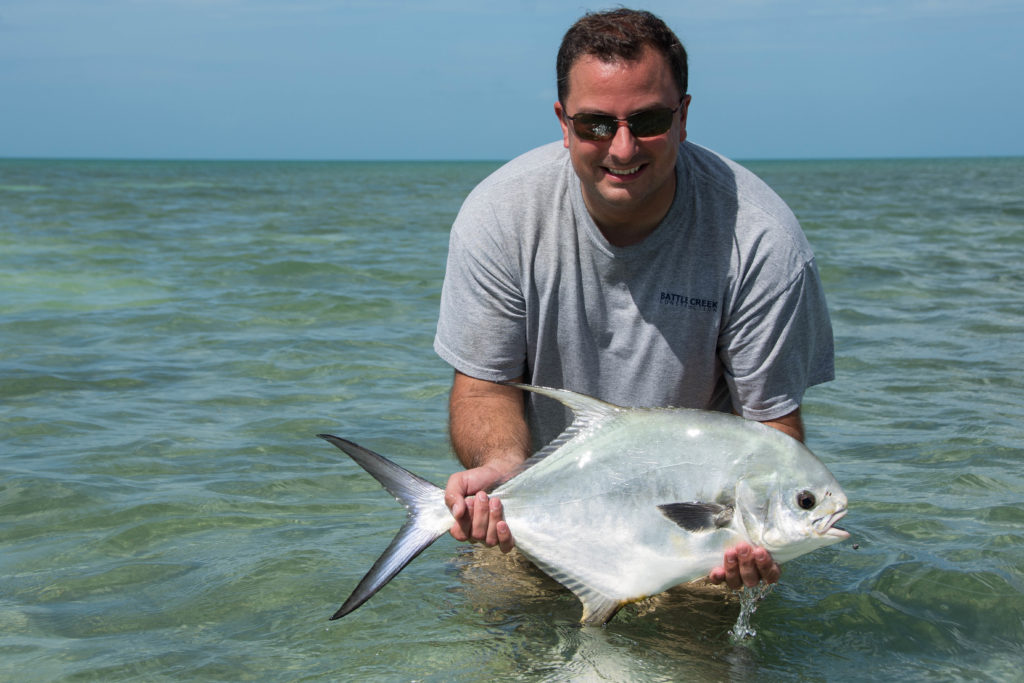 Marquesas Keys Flats Fishing
There is just something about being in a foot of water sight fishing at the edge of the world, well not the world but at least 25 miles to the west of Key West. When your out in the Marquesas there isn't a need to check your facebook or reply to email (mostly because there isn't any cell service). It's just you and the stunning Florida Keys water that surrounds you. You can find your self coming across all different types of fish species and equally as many different ways to target them. While fishing the flats out there in the Marquesas Keys anglers typically choose to target our inshore sport fish (tarpon, permit, & bonefish) but there are plenty of other species to catch out there.
The flats inside and around the Marquesas Keys have been known to be home to some of the best

permit fishing

in the world. These sport fish can be found tailing up in the shallows in search of food, as well as hovering over wrecks and other shallow water structures that surround the islands. Some of the best times of year to fish for permit out of Key West is in the early spring but my favorite time has got to be inn the summer and fall. The water is typically warmer and the wind is light which makes for some epic sight fishing.
Fabled

tarpon

grounds out in the Marquesas have filled many story books and tv shows. The annual tarpon migration is an epic event to witness and there are residential fish that live out there all year round! When we head out there it is safe to assume that a portion of our day will be spent chasing around the silver king.
Bonefish

scurry around in the shallows both inside the island chain and on the outer edges while huge barracudas fill up the shallows and offer explosive sight fishing opportunities. Monster sharks prowl the shallows always in search of a easy meal. If you are a shallow water enthusiast flats fishing in the Marquesas is certainly a must do!
Types of Fish you may find on a Marquesas Keys Fishing Charter
There are countless species of fish that live in the beautiful waters that surround the Florida Keys. Some are found more offshore while other are more commonly found inshore in the backcountry and up on the flats. I will do my best to name some of the species that we commonly come across and if you want a more detailed list of species we find be sure to check out our fish species page.
Tarpon, permit, bonefish, jacks, barracuda, sharks, snapper, cobia, grouper, ladyfish, bluefish, and occasionally we run into some snook and redfish out there. We can target any and all of these species feel free to reach out with any questions or concerns about booking your dream fishing trip to the Marquesas Keys!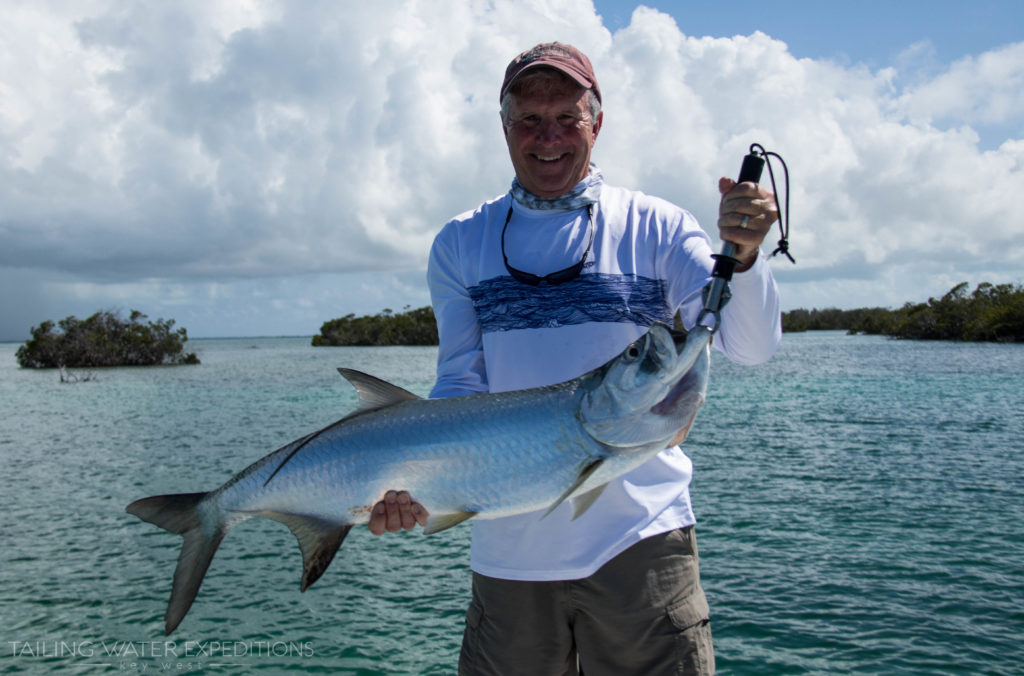 Fly Fishing in the Marquesas
Fly fishing in the Marquesas can be incredible. If you think about it, the seasonal tarpon migration begins for some of these fish in the Marquesas, so technically that fly that you place in front of those fish is probably the first fly they have seen all season. By the time they make it up the coast of Florida everyone and their mother has thrown some feathers in their face. Not only tarpon, but all of the other fish we like to target, are a lot less pressured than local areas. 
We target all types of different species on fly in this remote island chain. Tarpon, permit, bonefish, barracuda, jacks, snappers, sharks- all types of fish can be found lurking around the flats and backcountry of the Marquesas Keys.
The Best Time of Year to Fish the Marquesas
My favorite time to go out to the Marquesas is in the late summer & fall only because the winds are typically down and the flats fishing is off the chain. But if we get nice days during the rest of the year, it is always worth a run out there to see what is going on.
Charters are weather dependent and it is about a 45 min boat ride depending on conditions. Due to travel time we offer 6hr and recommended 8hr charters. Be sure to talk to your guide and let him know what you want to accomplish out there.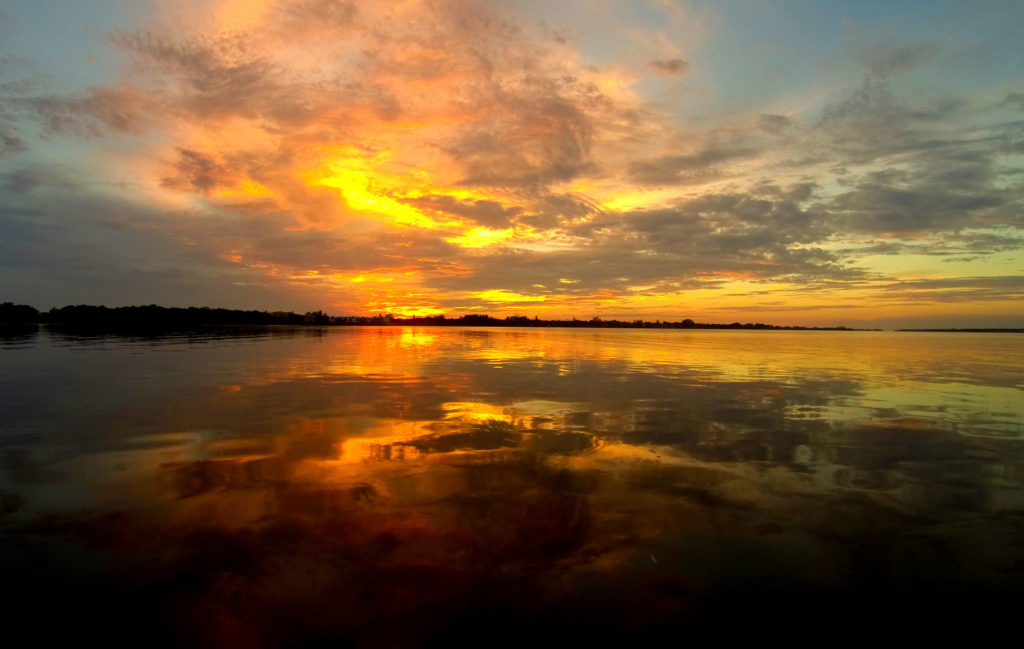 We also offer

snorkeling

and lobster charters during season and both can be extraordinary adventures.The Marquesas Keys are off the beaten path and should definitely be on your list for a unique Key West fishing adventure.