Florida Keys Fishing Seasons Calendar
I can honestly say that there is never a bad time of year to go fishing here in the Florida Keys. This chain of islands is home to an incredible fishery that produces all year round. This should help you get a better understanding of the Florida Keys fishery and specifically the backcountry around Key West. Find out when is the best time of year to target certain species and book your trip accordingly. Both experience and time on the water give your guide the advantage to get you on the fish. Here is an idea of what's going on out there as the year goes on.
Wintertime Fishing in Key West
This is my favorite time of year to just go out there and bend a rod. It is not uncommon to catch 15 different types of species in a single trip during the winter. Yes, it can get windy out there during this time of year, but the beneficial part about fishing the

flats

and

backcountry

 is that the water doesn't ever get rough. The shallow water and mangrove islands keep the waves to a minimum.
Some of my favorite species during the wintertime fun fishing are jacks, snapper, ladyfish, trout, pompano, sharks, grouper, mackerel, bluefish and barracuda- just to name a few.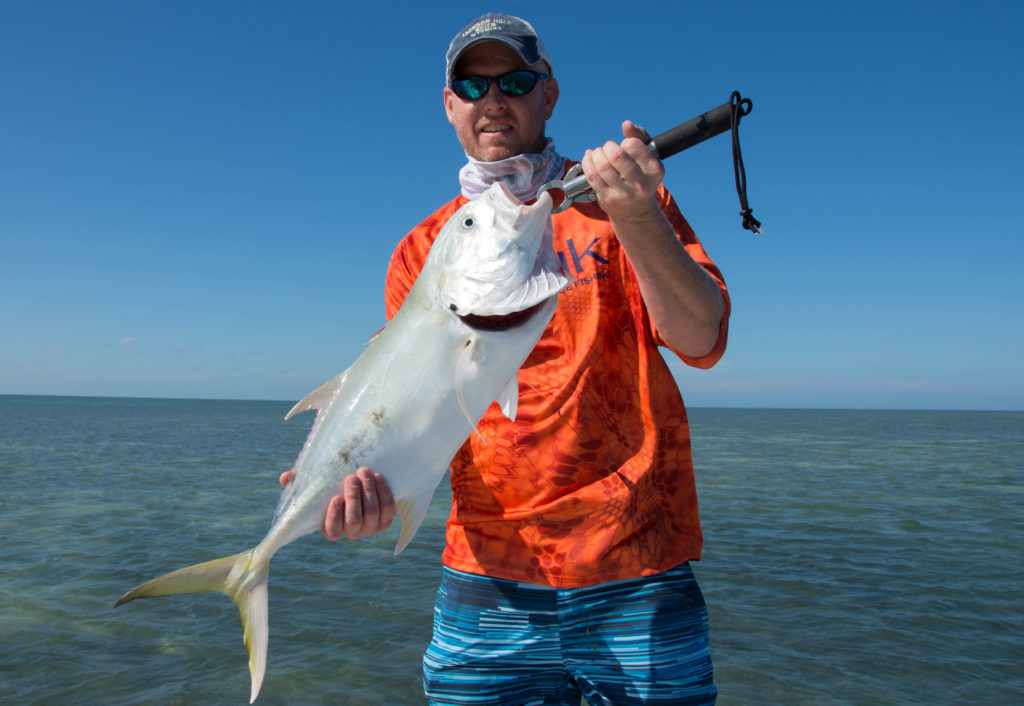 The barracuda fishery is off the chain in the cooler months. The bigger fish (getting over 20lbs) are famous for getting up in the shallow water and attacking everything in sight. The fresh water fisherman usually excel at this type of fishing. Casting plugs and top water lures up against the mangrove shorelines only to get exploded on by a hungry barracuda is a sight to see.
Tarpon fishing is still possible, but only because we are in Key West. We have residential tarpon that live here all year round and they still have to eat. Cold days make it tough, but on nicer days you can still get a shot at the mighty tarpon even out there in the backcountry. Wintertime is one of my favorite times of year to target juveniles at night.

Nighttime tarpon fishing

can be pretty epic, so make sure to ask about our night time tarpon charters. We do them year round and are always a great way to sink a hook into the silver king.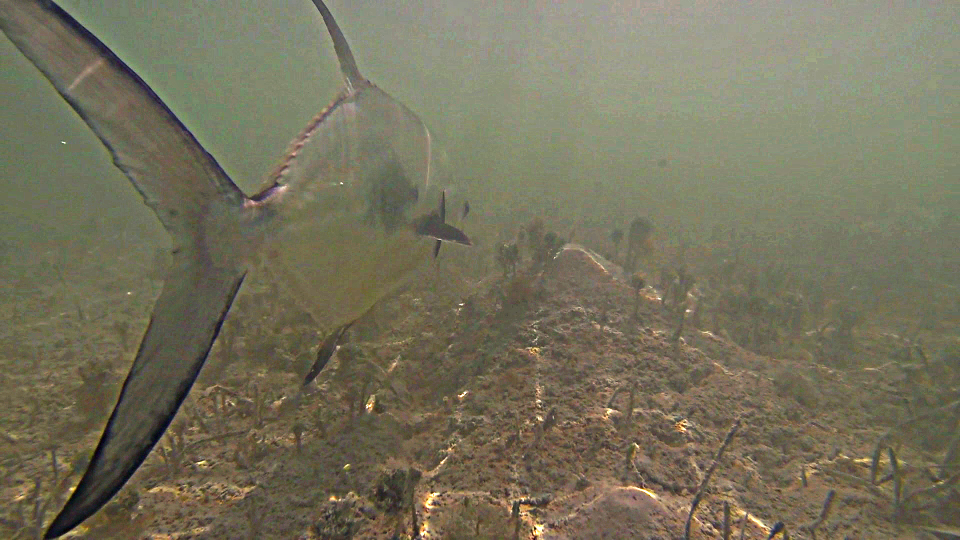 Permit

are still patrolling the shallows and always an option for any angler willing to put the time into it. It can get really good on warmer days and the typical windy winter days are actually very productive for the spooky permit. The wind allows us to sneak into casting range of these typically shy shallow water gamefish.
Bonefish are here and there. Typically there are less bonefish around on the flats in the cooler months, but when you do find them they are usually big fish. Warmer days still can present opportunities.
Spring Time Fishing in Key West
It's tarpon season. Make sure to book in advance for your tarpon trips, they are one of the most sought after sport fish in the Florida Keys and these spring dates fill up fast.
Here at Tailing water Expeditions we like to target them with live bait, artificial lures, and fly fishing gear. Tarpon like the water temperature to hit about 77 degrees before they get up into the shallows (2-4 feet of water), then they can be more easily taken with flies and still of course live bait and certain artificial lures.
The wind and water start to warm up and so does the sport fishing. Springtime is notably the most popular time of year for people to come to Key West and go fishing. There are still a lot of different species in town as the cooler, windy days linger around. Jack, snapper, and barracuda fishing is still strong along with many others and provide some great rod bending action.
Permit fishing is also excellent in the spring. Big singles and schools of fish fill the flats before the annual migration offshore to spawn. They leave in April and will be back usually by the end of May depending on the moon phase and water temperatures.
Bonefish

also start working their way back onto the flats. The bonefishing usually takes a back seat to the first waves of tarpon and excellent permit fishing, but still should not be forgotten.
If you're all about

catching big sharks

 I can not recommend a better time of year. Lemon and bull sharks are all over the place and it is an incredible sight to watch a 9 foot bull shark swim up to the boat. If you are into shark fishing, I would highly recommend heading out into the backcountry this time of year.
Cobia also fill in some backcountry channels and basins. You can catch them following some of the big sharks swimming around and sometimes sting rays up on the flats. They are great on the dinner plate and put up an awesome fight.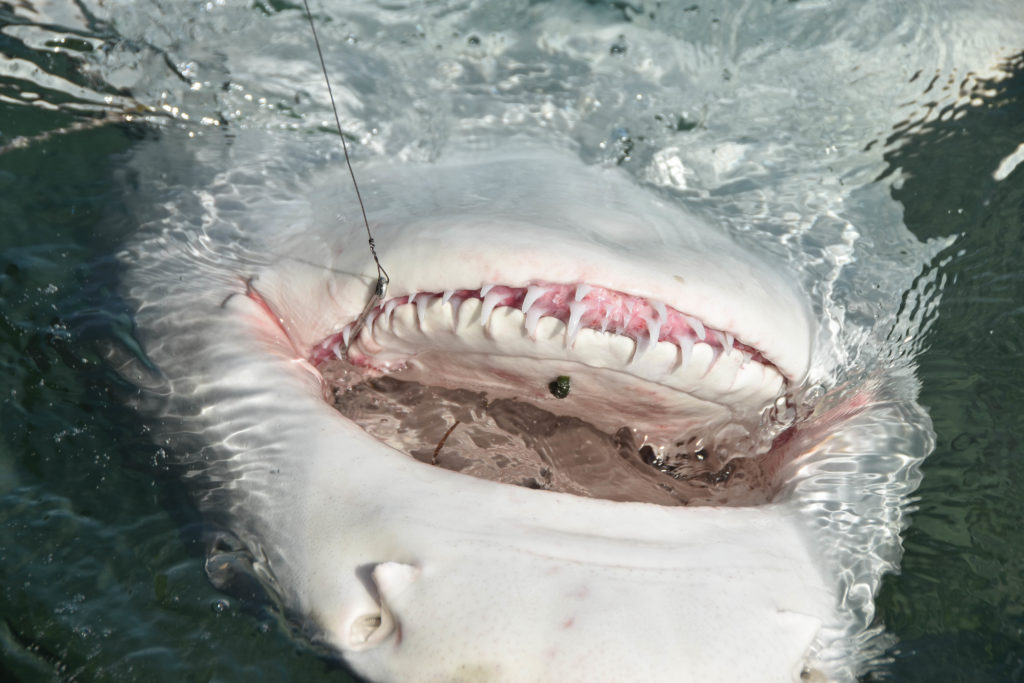 Summer Time Fishing in Key West
Temperatures are up, but the fishing is fantastic so we put up with it! Clear, calm waters and baby blue skies pave the way to some epic adventures.
Tarpon season is still in full swing and we have great opportunities to hook into these big migrational fish as well as juvenile tarpon. With the water warming up, early mornings and late afternoons are both stellar times to search for the silver king on the flats.
Bonefish are officially crawling all over the shallows and are readily taken with both fly rods and spinning gear.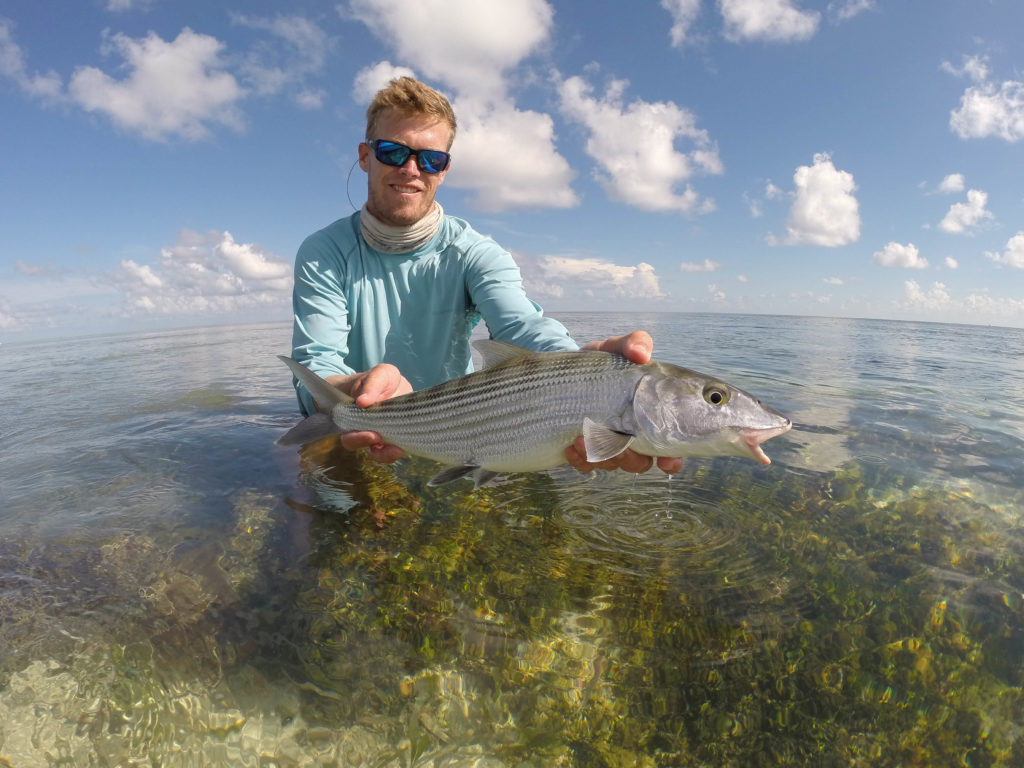 The ever elusive 

permit

have made their way back from their annual spawn out on the reef and are back on the flats. Big moon tides can offer some epic permit fishing with big schools of fish on both the flats and shallow wrecks around Key West.
Shark fishing is still strong as well. Spend your morning catching fresh bait and then head off to the flats and see what you can chum in.
Lobster season is also getting started at the end of July which is always a fun time out on the water.

Lobstering trips

are great for everyone. There is a 6 per person bag limit, providing the lobster is the right size. Lobster can be caught in shallow water (2-10ft) using lobster gear and basic snorkeling equipment (gear and instructions will be provided). The Florida spiny lobster doesn't have any claws, so there isn't anything to be afraid of. Just put on a pair of gloves and go for it!
Snorkeling charters are also very popular this time of year. The water is clear and the weather is typically mild. This opens up a lot of amazing snorkeling spots. The best part about a private snorkeling charter is that you get to explore places off of the beaten path. Commercial snorkeling boats tend to bring people to the same places everyday no matter the conditions. We get to go to areas based on your experience and get to check out more snorkeling areas than commercial charters. Key West is full of patch reefs and shipwrecks that offer some incredible snorkeling.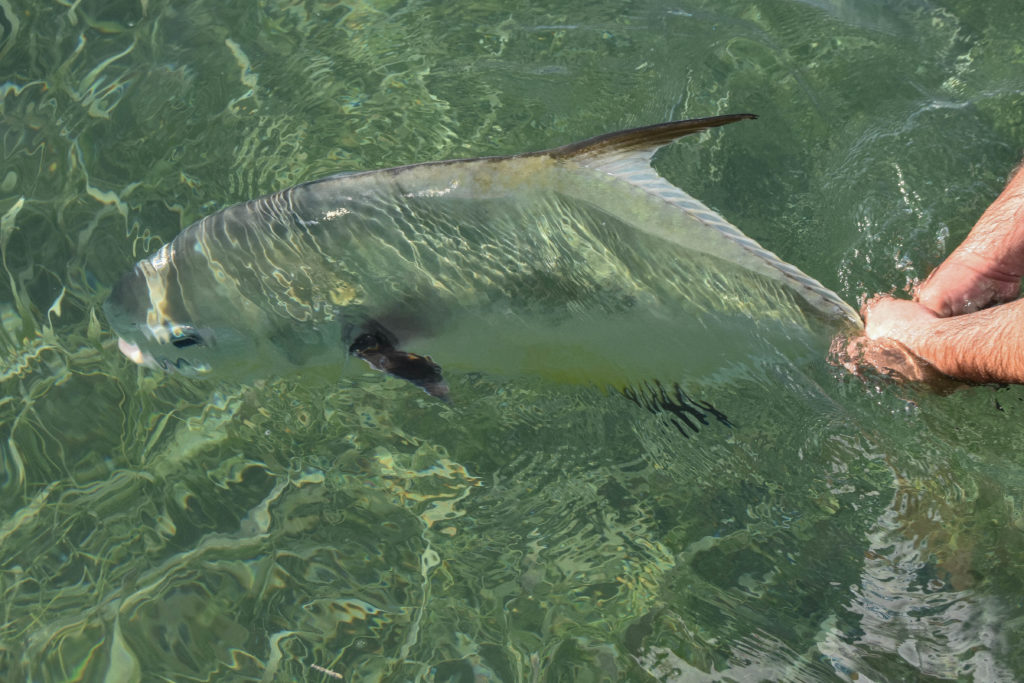 If I had to personally pick a favorite time of year to go fishing out of Key West, it would be in the fall. Sight fishing on the flats is about as cool as it gets and

flats fishing

is on fire! Calm water and sunshine open up a lot of options when fishing the backcountry. It is not uncommon to go a full day out there on the water and not see another boat. Being the slower season, this is when the locals and those who have had a taste of fall fishing get to play.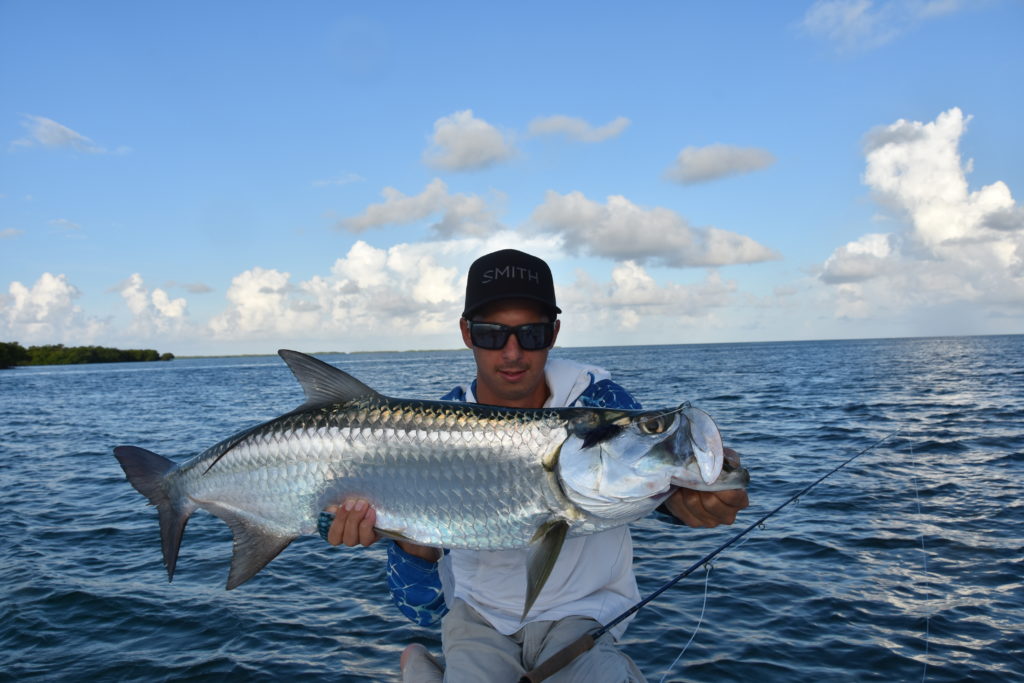 Juvenile tarpon fill the flats and surrounding mangrove islands and are eager to eat a

fly

or a live bait. Mornings and evenings are my favorite times to target

tarpon

this time of year while the waters get hot as the day goes on sometimes the fish get a little lazy in the warmer water.

Permit

are here in full swing and the abundance of calm days make it a lot easier to find tailing or pushing fish in the shallow water. And if you look in the right places you can find schools of permit (socials 5-30 fish) eager to eat a crab.

Bonefishing

is notorious for being excellent in the fall. They will be all over the flats until the first cold front in October or November. If you are targeting the big three (tarpon, bonefish, permit), this is the best time of year for it.
As fall starts getting settled in, we will have our first cold fronts come though. These will cool the water temperatures down and bring in some of our wintertime species. Mackerel, jacks, trout, bluefish and pompano are just to name a few that start to show up in unison with the cooler weather.
Shark fishing

is still great and certainly something to ask about. Get a piece of bloody bait out there and see who comes in!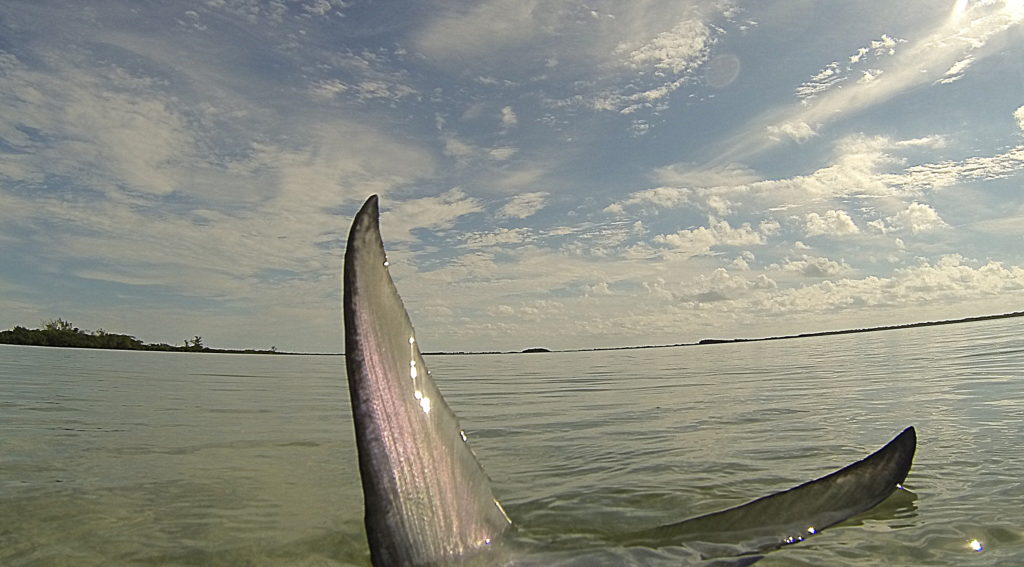 Lobstering is still full throttle as well. The big rush of people cleaning out the lobstering spots for the beginning of season will die out. The spots will replenish and we will have them all to ourselves.