Fall/Winter Fishing Report
It seems that the long hot summer days are coming to an end down here in Key West and the Lower Keys. I have to admit as much as I will miss the boiling hot days with slicked out conditions and tailing permit everywhere, I am a fan of this nice cool breeze. With the change in seasons we will also find a change in the fishing. The cooler water temps bring a lot of baitfish into the backcountry and with that a lot of new species. Jacks, barracudas, snapper, sharks, pompano, etc will be staging up on the flats and in the Key West backcountry.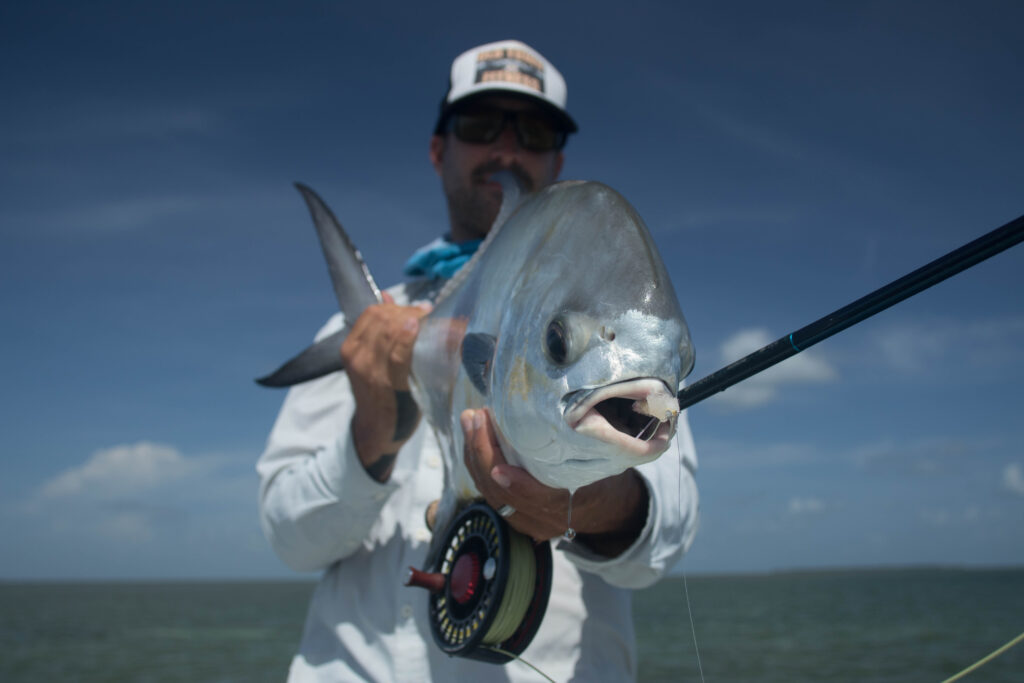 Permit & Bonefish
With all that being said we will definitely be successfully targeting permit and bonefish through the cooler months. As long as the suns out and your trip doesn't land smack dab in the middle of a cold front, these two flats feeders will be out and about and we will get our shots on both spin and fly fishing gear. The cooler months are also known for having some bigger fish around. Instead of finding big groups of smaller fish, sometimes we tend to find singles and pairs of larger ones scouring the flats for shrimp and crabs. 
Tarpon Fishing
The tarpon fishing will slow down with the influx of cooler weather as well. The juvenile fish will go into the deeper channels where few can sniff them out with live bait, but the fly fishing will be quite challenging until the spring time. 
Barracuda Fishing
Now for the the star of the show for these next couple months. The Great Barracuda. If you have a problem with a 15lb fish willing to crush a topwater in a foot of water you have a problem with yourself. Not to mention they are a lot more challenging that people tend to think. Whenever a fish getting into the skinny water I feel its IQ jumps up a couple points. I would put catching a 45"+ barracuda on fly being just as difficult as catching a permit on fly. Be sure to practice your distance as well and your two handed strip to have a good shot at one of these this winter.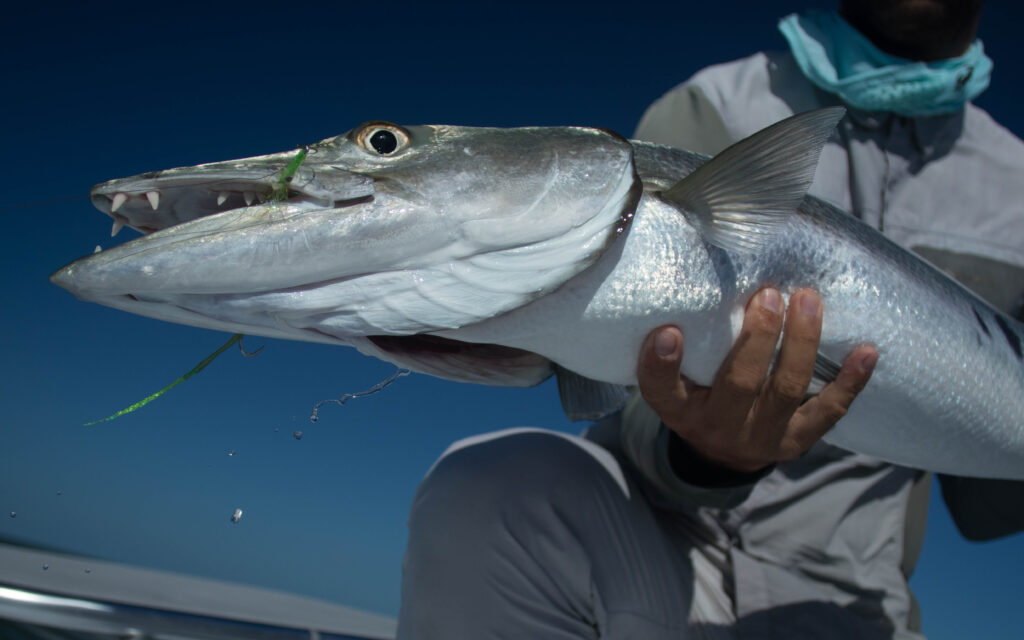 Fly Fishing for Barracuda 
We use 11wt fly rods with clear floating line to target these critters. There are a variety of Barracuda Flies that we like to use but the key ingredient is to get that sucker moving fast! A good under the arm two handed strip is a key ingredient to talking these guys into eating your fly. And it's also good tarpon practice for the spring. 
A small blessing in regards to targeting big cudas on the flats is that they will tend to "lay up" on the flats to soak up some sunshine or ambush prey. This means that we can have more time to set up a shot instead of the "oh shit shot" that can be the case with Permit or Bonefish. You'll still need to be able to cast past the fish and get the fly up to speed when it enters his zone.
Thanks for checking in!