Wintertime Permit Fishing-
I remember catching my first permit like it was yesterday. It was a beautiful February day with light winds and clear skies. I have been seeing some permit in this area for a couple weeks but it took me some time to figure out what tide they preferred and somewhat estimated their movements. It didn't help that I was in a kayak but hey, thats all I had and I was determined.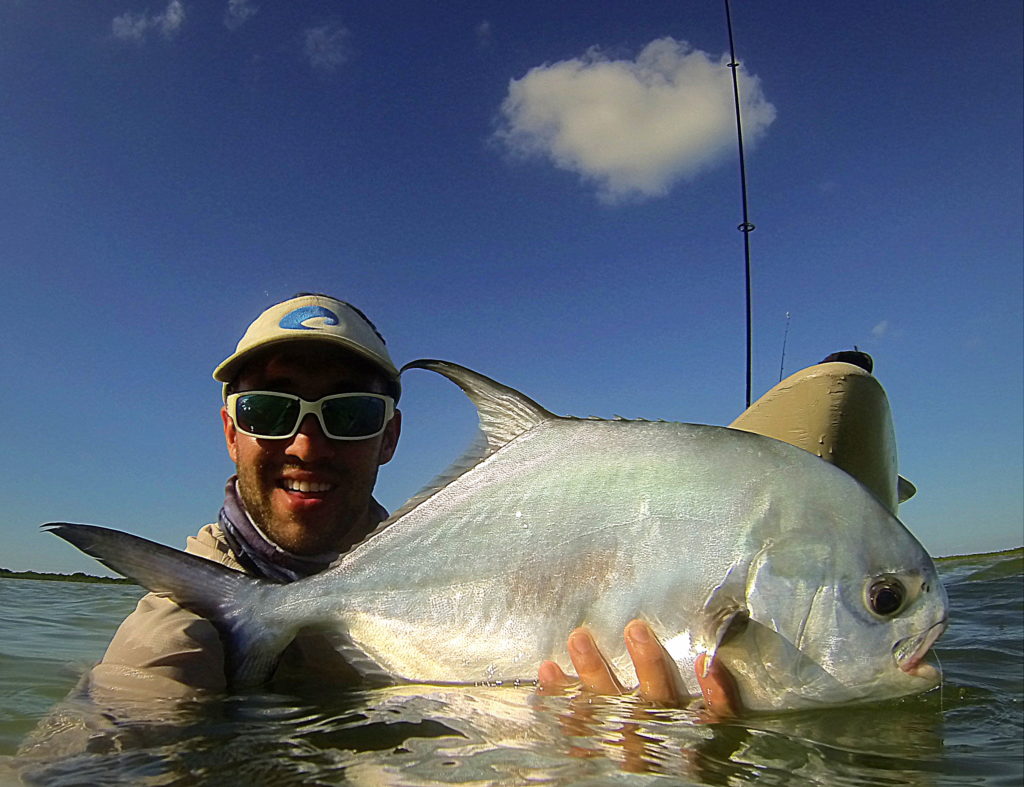 After a couple hours of paddling around I saw one tail up. It was happy as could be without a care in the world. Digging around in the bottom splashing its tail all over the place, my heart was pounding. I staked out a cast away and let the crab fly though the air. It landed about a foot away from the fish and in that moment time has stopped, this is what I have been waiting for. I let the line go slack and then saw the tick. Omg he ate it!! Sure enough I came tight and it was on. Drag screaming and a big wake zipping all over the place I was hooked up to my first flats permit! I yeehawwed at the top of my lungs knowing that no one was around to hear me but I didn't care it was an incredible experience.
Fishing for permit in the wintertime can be a very productive time of year. Yes it is typically windy and the water temps on the cooler side but these fish do not seem to care too much about the cooler water unlike our other two inshore sport fish here in Key West (tarpon, bonefish).
Fun Fact: The tarpon, bonefish, ladyfish, and true eels are very closely related and the only fish that have a leptocephalus life stage.
The permit is not as effected by the cooler waters and will still make its way up onto the flats to feed. Hell, yesterday afternoon we were getting shots at tailing permit feeding into 64 degree water where as the tarpon and bonefish typically wouldn't be caught in the shallows in such cool water.
Pro Tip: Focus your efforts on areas with good tidal movement and if you can plan a trip around the full or even new moon it could lead to some awesome wintertime permit fishing.
I typically do not see big schools of permit this time of year and do not see them on the wrecks around Key West but the ones you do find up in the flats will typically be good sized fish and eager to eat a well placed crab or fly.
Key West Fishing Charters