January Fishing Report –
Our wintertime fishery is in full swing here in Key West. The cooler weather has pushed a huge variety of fish into the backcountry and our rod bending action is off the chain. This is also the best time of year to target the toothy barracuda up on the

flats

. These fish can get over 20lbs and explode on a variety of baits in the shallows.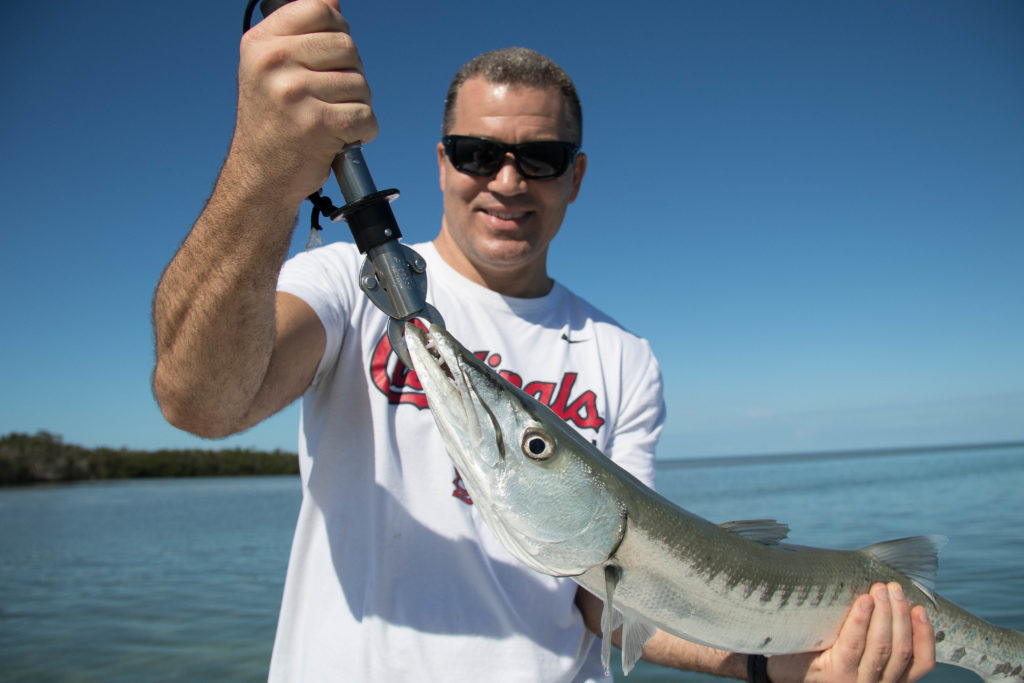 Sight fishing with artificials and flies as well as blind casting in certain areas can be a blast! Their explosive personality makes for some fun fishing adventures.
Pro Tip: Big cast and reel fast! The barracuda likes to chase things moving fast. Wether it is a tube lure or plug make sure to make a big long cast to cover a lot of water and reel in as fast as you can! I promise that it can swim faster than you can reel and if it wants to eat your lure it will. When you find a barracuda following your lure make sure you do NOT slow down or they will turn right off of it.
Besides the sporty barracuda, our backcountry channels and basins are jammed packed many different species of jacks, snappers, bluefish, and sharks to name a few. Cobia should also be starting to make an entrance into the backcountry as these cold fronts continue to blow through.
The warmer days between fronts give us great opportunities to target our full sized residential tarpon in certain areas of the backcountry. Permit and even bonefish can be found up on the flats during these nice days and are always a welcome sight. These days are hard to time out but if you find yourself here on one of these nice winter days be sure to ask if there are any tarpon around.
Key West Fishing Charters