November Fishing Report –
The baby tarpon fishing is still very consistent down here in Key West. These fish average anywhere from 10-30lbs and are a blast on light tackle. These juvenile tarpon make their way off of the flats and into channels as the water temperature cools. Fly fishing for these guys has been a little harder now that we have received some some cooler weather but don't count them out.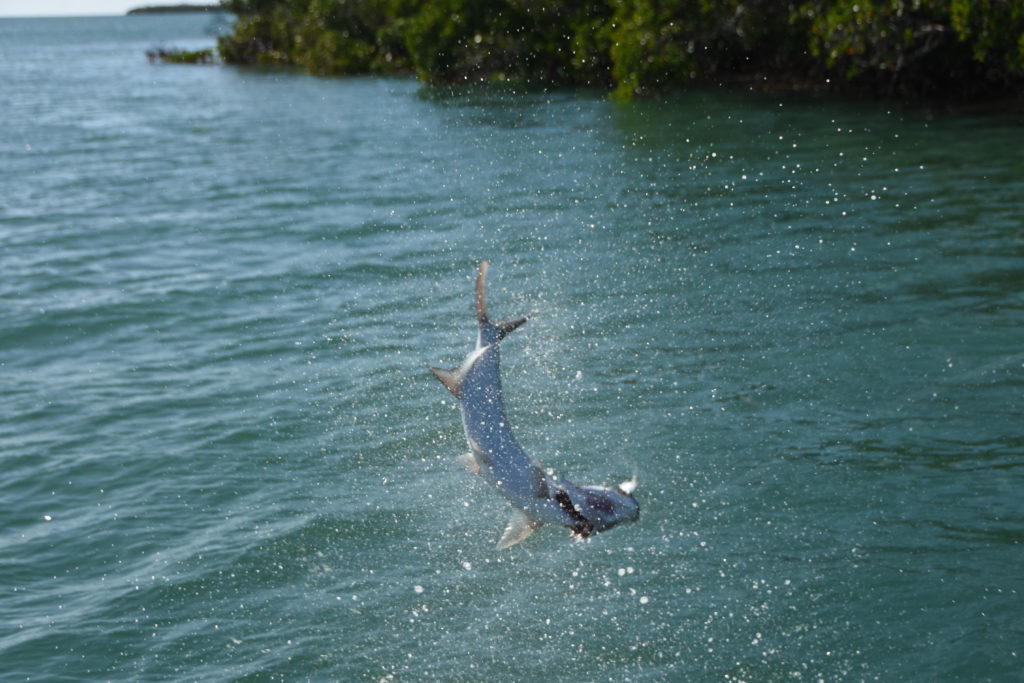 Bonefish are still around. Lower tides in the afternoon have been producing some good shots at fish on both fly and spinning gear. Permit fishing is still strong. Water temps are steady and these fish have been up in the shallows looking for food. I haven't been seeing too many schools or groups of fish but the singles and pairs of feeding fish up on the flats have been good sized and very willing to play ball.
Night fishing for tarpon has been consistent. Bigger tides have shown us some great fishing under the bridges as well as under lights in the Key West harbor and nearby structures. 
For those of you just looking to bend a rod the jacks are starting to get into town. Jack Crevalle, blue runners, yellow jacks, e.t.c. are all a lot of fun to catch. Give it one more cold front and they should be pretty thick in our backcountry channels and basins.
Shark fishing has also been good both up on the flats and in backcountry channels. Lemon sharks and black tips are eager to hop on some fresh cut baits.
Pro Tip: Crimping your shark hooks and use a extended de-hooker makes it a lot easier and safer to remove the hook after reeling in a shark.
Key West Fishing Charters