May Fishing Report  
As to be expected tarpon season is in full swing here in the Florida Keys. There are fish all over the place both migrating the ocean side as well and in the backcountry basins off of Key West. We have had some not so awesome weather the last couple days and we will continue to have some wind and rain but the fish are still out there and willing to play ball! The juvenile tarpon has also started to show up in good number with the warmer weather creeping in on us. It's officially tarpon season!!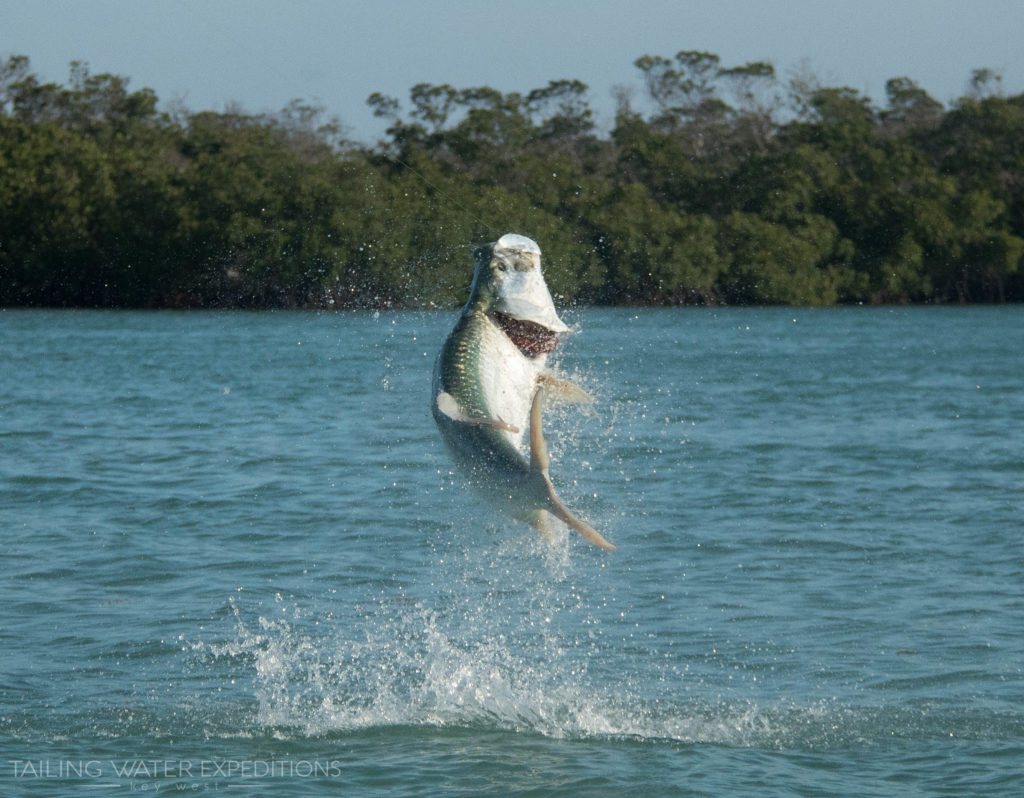 It is safe to assume that this is the time of year that most of us inshore fishing guides look forward too. Lots of big hungry tarpon in shallow water, it doesn't get any better than this ladies and gentlemen. Watching a pissed off 80lb tarpon jump out the water is surely a sight to see. The raw strength and power of these fish keep people coming back year after year in hopes to tie into one of these brutes. They are certainly my favorite fish to guide people too and its a sport that everyone can join along with. Stalking the shallows and channels looking for the silver king to break the surface is an experience very relative to hunting on a mountain side. Patience and dedication to the task at hand can pay off in a big way. Tarpon fishing with Tailing Water Expeditions is a very visual experience and we encourage the anglers to join in on the hunt with the guide. We don't start fishing until we have spent some time watching the water and looking for these fish to roll (break the surface to grab some air). If you have not yet gotten a chance to go tarpon fishing here in the Keys I would highly recommend it!
Permit fishing has been good as well. It looks like most of the fish are back from spawning offshore and are chewing! The permit fishing will just keep getting better and better as the summer time goes on. I am already day dreaming about the glass calm days in Aug/Sept that will be spent hunting for these fish tailing up on the flats. Bonefishing has been pretty solid as well but I havn't been spending too much time looking for them with all of the tarpon around.
Tight Lines!
Key West Fishing Charters