March Fishing Report – 
Even with the cold fronts and windy weather fishing has been great here in Key West. The backcountry is still full of fish willing to play ball and pull some drag. Tarpon fishing has been consistent but not on fire due to the cooler weather patterns. Nightfishing for tarpon has been solid. The nice days between cold fronts has been epic but as soon as the cold breeze kicks in they make us work for it a little bit.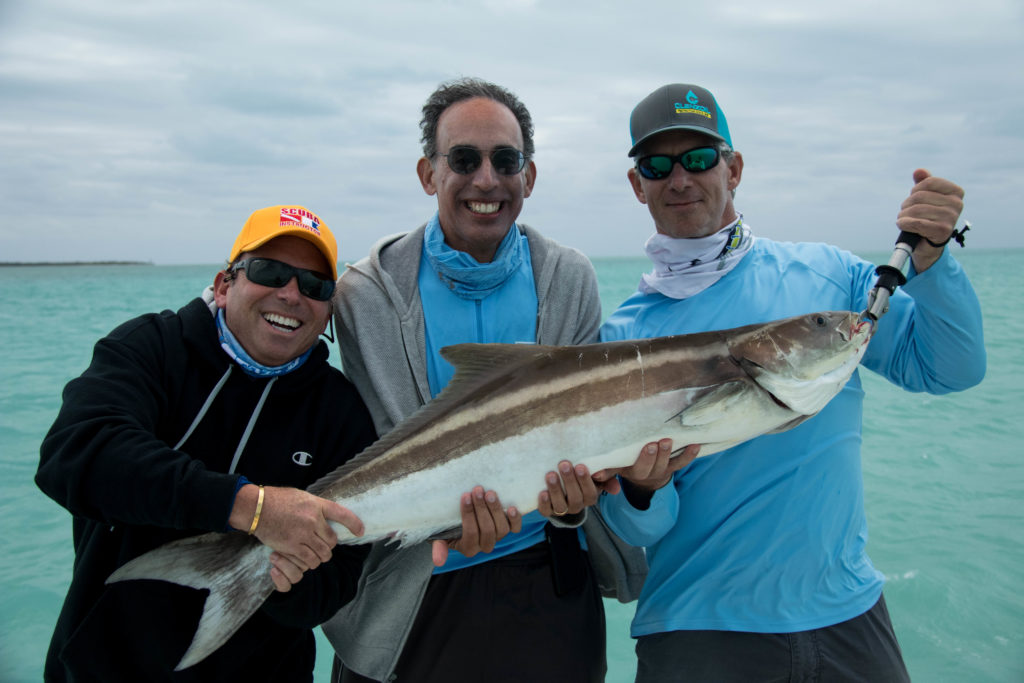 Flats fishing has been tough these last couple weeks with the cooler weather but if you are willing to put your time into it we have still been catching bonefish and permit in the backcountry. March is typically a last hurrah for our permit before they head offshore to spawn in April and we have been doing pretty good on them during the nicer days.
This is the time of year where we get a nice push of spring cobia in the backcountry and we have been catching a couple here and there. I generally like to spend my time sight fishing so we have been getting a couple shots at fish cruising on the top part of the water column. But I have also been having some good success while shark fishing. These fish will come in and eat a shark bait or ride in on the hips of big bull sharks that come in to eat the bait. Keep a eye out!
Pro Tip: Always have a rod ready for whatever could possibly swim by! I like to have at least a bucktail jig on a spinning rod readily accessible for anything that could surprise me out there!
Our "rod bender" trips have been going extremely well with a nice population of jacks and snapper in the backcountry. Even when these windy cooler days blow through there are always some areas that we can run to and get out of the elements to pull on some fish. Thanks to our mangrove islands and shallow flats the inshore fishing here in the Florida Keys is always a pleasant experience.
Shark fishing has also been on fire as to be expected this time of year. Big lemon and bull sharks are eager to take a fresh bait and we have even been seeing a couple hammerheads around. Start out your day catching some fresh bait and then start chumming to see who wants to come in and play ball.
Key West Fishing Charters