June Fishing Report
I am in love with the summertime here in the Florida Keys. As soon as June rolls around it's just fun and games for the next couple months. Light winds and bright skies pave the way to some incredible adventures. Tarpon season is still in full swing with big migrational fish all over the place and some juvenile tarpon starting to show their faces in the backcountry around the mangrove islands. Remember our average migrational tarpon will weigh about 60+ lbs here in Key West and they are a blast to catch!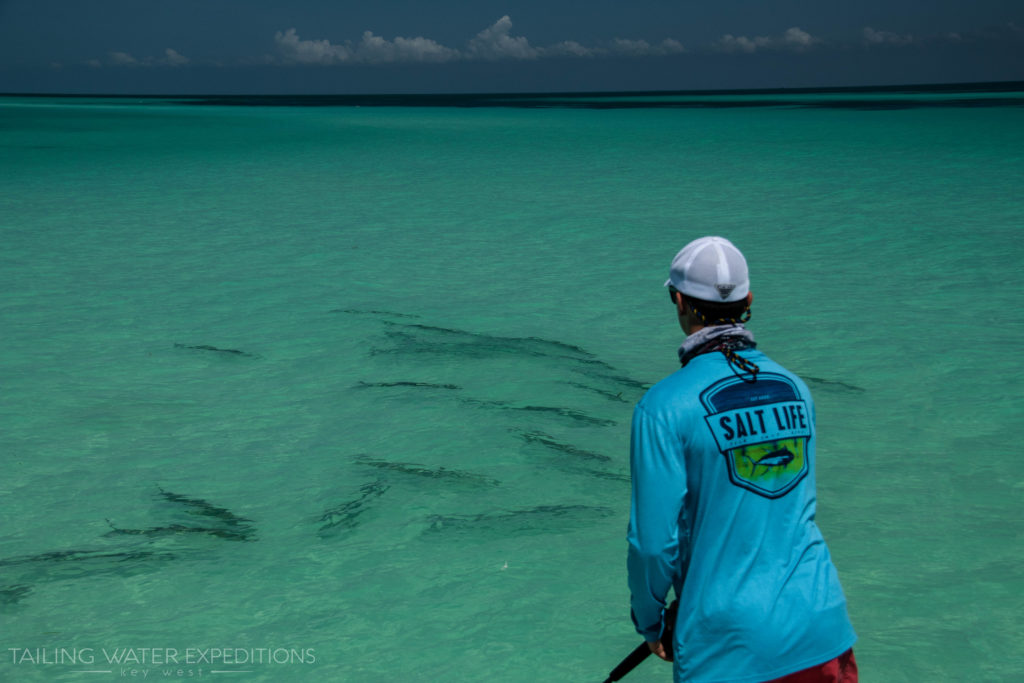 We have been targeting them on all sorts of live baits/artificial lures and it's safe to say that the tarpon bite is on right now here in the Lower Keys!
If you are into fly fishing for big tarpon is doesn't get any better than the month of June, in my opinion anyway. As I mentioned earlier this month typically has light winds which of course are very helpful to the average fly angler. Big tarpon are all over the place up in the shallows on the ocean side as well as in the backcountry. Be sure to ask about a fly fishing trip here in the Florida Keys if you are into fly fishing and want to experience what it's all about!
Other shallow water sport fish like bonefish and permit are also out and about in good numbers. The flats fishing has been great so far this month and will continue to get even better as the summer months continue. Yes the temperatures start to warm up but so does the sport fishing so we deal with it! It's hard to worry about the sweat on your brow when your covered up in tarpon rolling all over the place.
Our rod bending trips have also been successful with a good variety of species around including jacks, snappers, barracuda, sharks and more! Light tackle fishing is fun for everyone in the crystal clear calm waters that surround the Lower Keys and Key West.
With the water getting clear and the temperatures rising we are walking into my favorite time of year for snorkeling and of course lobster season is right around the corner! I still have a couple slots open for lobster mini-season as well as the opening days if you are interested in coming down to the Keys for some lobstering!
Feel free to reach out if you have any questions about setting up a vacation to Key West and of course if you have any questions about booking a fishing trip! Summertime fun is upon us!
Key West Fishing Charters