January Fly Fishing Report –
We have had a pretty cold last couple weeks and tossing the ole buggy whip around for our inshore sport fish has been every bit of challenging. The cooler water has pushed our tarpon and most of our bonefish off the flats and into deeper water making sight fishing quite a challenge. There have been some tarpon popping up in certain channels but they have been hard to target on fly even with sinking line.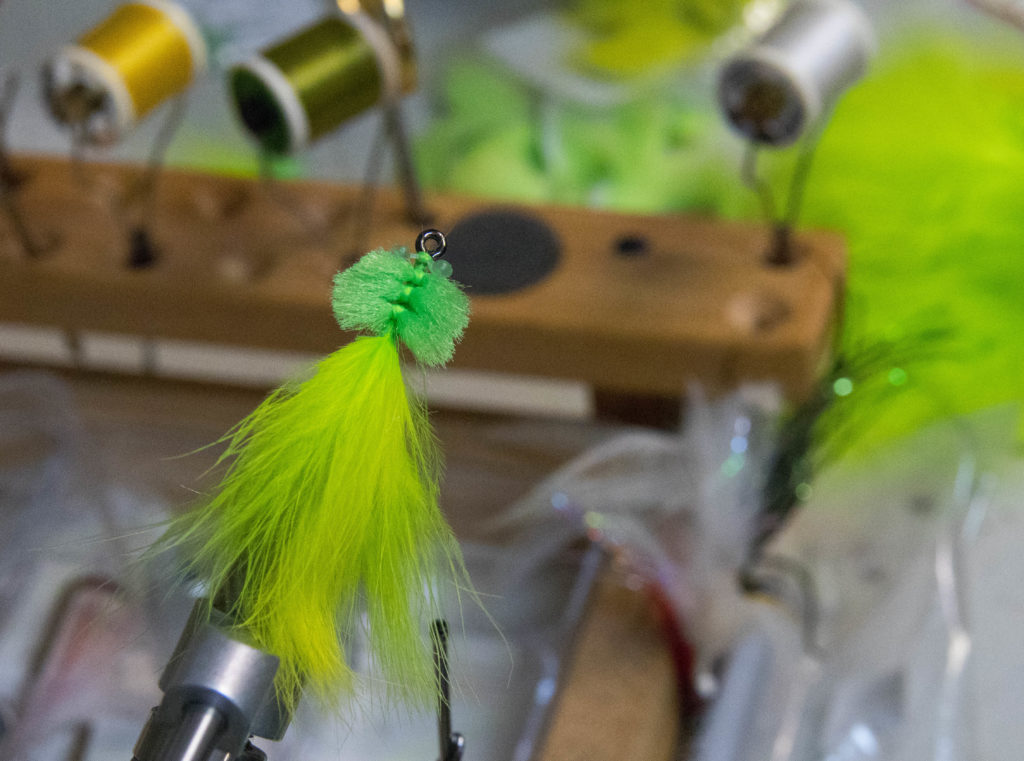 There are some permit lurking around on warmer days but if you have ever targeted permit on fly you know that in itself is a challenging task. February should be a lot better for shooting at our favorite round fish on the flats and I am looking forward to it.
A familiar story this time of year and some of the favorite targets in the shallows are the explosive barracudas.. But not so much, well for me anyway. The cooler air and water haven't quite shown me too many days where the barracuda bite is great even on spinning gear. There are those couple nice warmer days between fronts that been been great but all in all it has been a tough bite. February should be better and produce more shots at this awesome shallow water sport fish. The Cuda Bowl Tournament is coming up here in a couple days and I hope the conditions get a little better so the boys can hammer them.
So we have been focusing our January fly fishing efforts on rod bending fun like jacks and snappers. These fish are all over the place and do not mind the cooler water temperatures. It has been fun chucking clouser minnows up again the mangroves in some well know winter time snap shacks and finding some pretty good sized mangrove (or grey) snappers. Our neighborhood jack crevalle have been swimming though and staging up in certain bends in shallow channels and are always a welcome sight at the end of the fly line. Blue fish, yellow jacks and blue runners have been mixed in with the jack crevalles as well.
Pro Tip: On these cooler days be sure to use a fly with some weigh to it or some sinking line to get they fly down deeper. The water will be a little bit warmer a couple feet under the surface and that is where these fish will want to be hanging out.
Key West Fishing Charters