December Fishing Report –
Well ladies and gentleman winter is officially here in Key West. Well as much winter as we can have. We had our first big cold front come through on the 9th and temperatures have dropped into the low 60's. Bringing the water temperature down as well. If you are heading out in next couple weeks I would focus your efforts on rod bending fun. Backcountry fishing will be on fire. The jacks are here!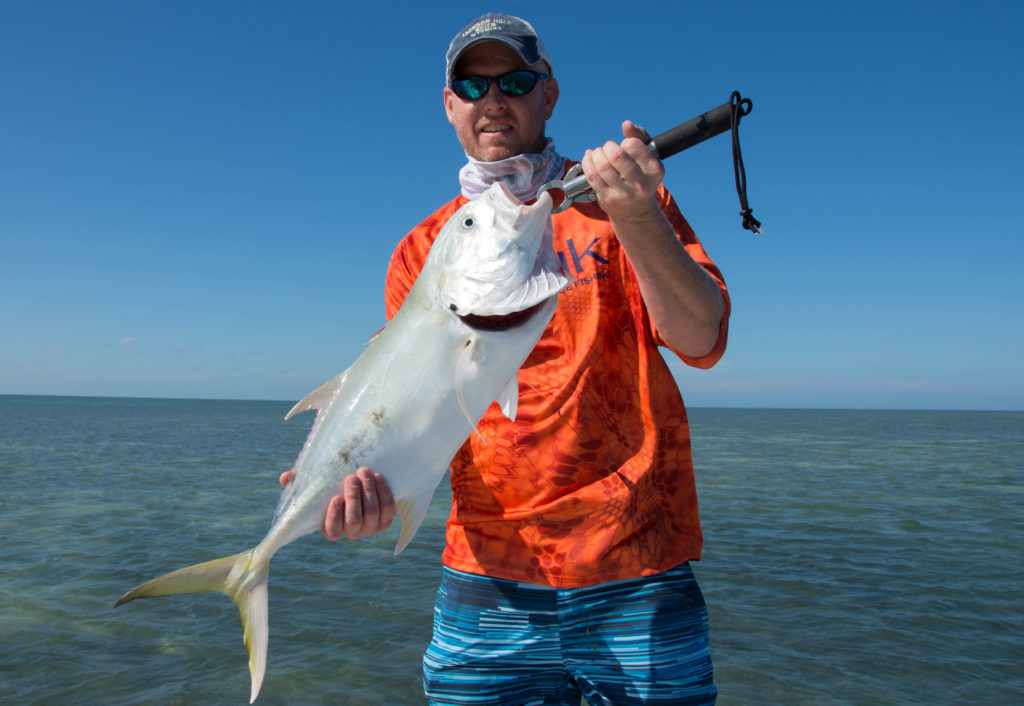 Averaging anywhere from 3-20+lbs these brutes are one of the hardest fighting fish in the ocean for their size. Jacks are eager to hop on any bait or lure that crosses their path. Topwater plugs, jigs, crank baits, pinfish, you name it and these fish will be all over it. 
When someone says that they caught a "jack", the first fish to come to mind will be a jack crevalle. But here in Key West we have more than 20 different species of jacks and they all are a blast to catch. Crevalle, yellow jack, blue runner, bar jack, permit, pompano, horse eye jack, the list goes on. Check out our fish species page for some more information on the different types of fish swimming around in Key West.
Pro Tip – Focus your efforts fishing areas with good water flow when targeting jacks. They tend to move through channels and stage up on edges and bends where the current will sweep food into them.
With the cooler water moving in we will also see a lot more winter time species showing up. Spotted sea trout have been good out in the basins. Our snapper populations have started filling in their winter time haunts and it wont be long until the flats are full of barracuda. 
Shark fishing is also still productive.
Our tarpon fishing will be tough during the day until it warms up a bit. Nighttime tarpon fishing for the juveniles will still be consistent. I did see a good amount of permit up on the flats before this cold front but it will be tough pickings until the water levels out again.
Key West Fishing Charters