Its cold again – 
Well we enjoyed the last couple weeks down here in the Keys… Warm weather and light winds spoiled us rotten but it's back to being cold and that just doesn't help the sport fishing. There are still plenty of fish around and the bite hasn't been absolutely terrible but the cooler air and windy weather definitely doesn't encourage these fish to get up on the flats where were can sight fish them.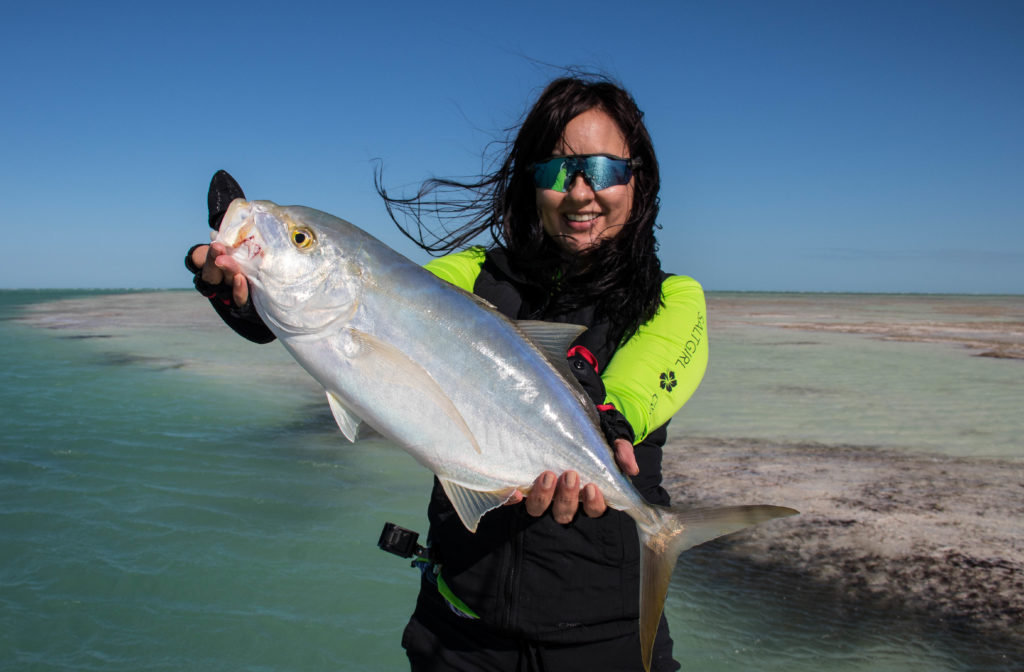 There are still some tarpon around but they are a little more difficult to target during this cooler weather pattern. After these couple cold fronts blow through I bet we get a big push of tarpon here in Key West and the permit flood onto the flats to feed before they head offshore to for their annual spawn.
But in the mean time I have been focusing my efforts on tarpon fishing first thing in the morning and then hunting down some rod bending action. There have been plenty of jacks around which are always a blast on light tackle. Sharks and barracudas have also been willing to play ball even though the water temps have hit the fan. We did see a good amount of bonefish up on the flats right before this front came through and I'm sure that if you spent enough time up there you could find a couple but I doubt it is going to get back how it was until it gets a little bit warmer out.
Snappers and juvenile goliath grouper up in the mangrove islands have also been a fun time while we are hiding from the wind. If you are ok with being out in the weather fishing the mullet muds have still been producing some rod bending action as well. Ladyfish, jacks, snapper, bluefish, blacktip sharks, and spotted sea trout have all been willing to play ball.
Key West Fishing Charters