When someone says they are going "bonefishing" in the Keys the first thing I think about is a couple of us quietly floating across a crystal clear flat and the sun shining bright. The wind at our back as we cruise across the turquoise tropical water on search of the grey ghost. Bonefish are one of those critters that were made to catch on a fly. They are both a challenging and satisfying species to sight fish on the flats. Hard to see and spooky, but also very rewarding of a properly presented fly with drag screaming runs. Just good clean fun.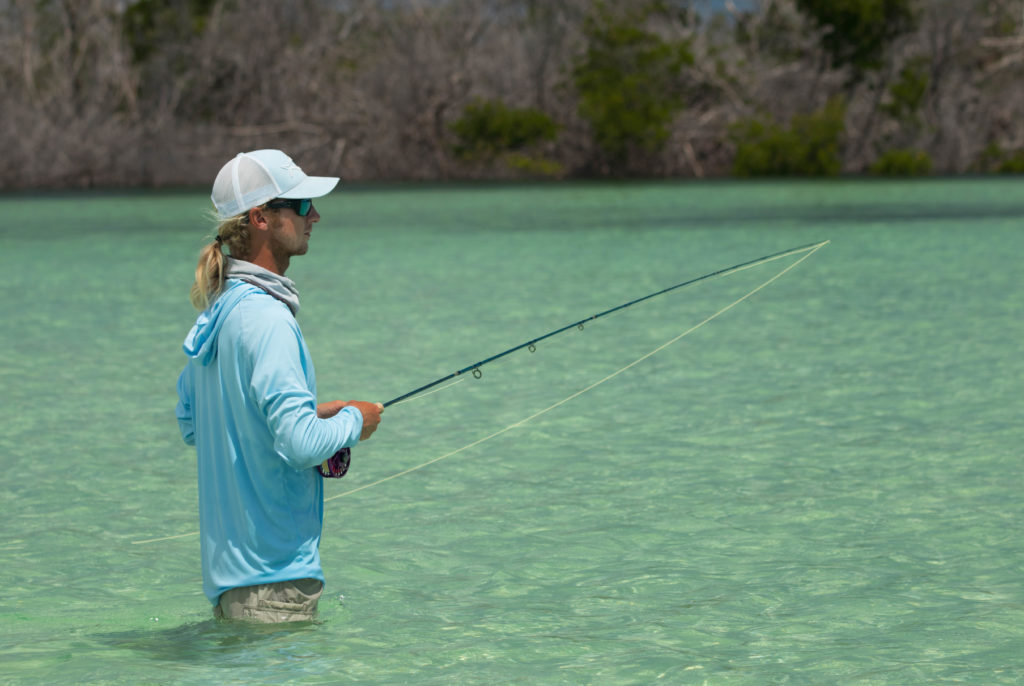 Fly Gear for the Grey Ghost
Safe to assume 90% of the time I am chasing down bones on a fly rod I am using an 8wt. If it is very windy or a client is used to throwing their 10wt sometimes we will bump up a little bit but any more than a 8wt or 9wt is a little overkill. When it comes to fly fishing line the stealth tip from Cortland is a game changer. I like the 9' section. That little bit of clear line goes a long way when it comes to overshooting fish in shallow water. There are a lot of times when you see a bonefish or two and make a cast and it turns out you spook fifteen of them. Ahhhhhhh! So if its in the budget and your a "do it yourselfer" I would recommend using that line. It can make the day. 
Bonefish Flies
There are a lot of different bonefish patterns out there and I know that a lot of them work well. For where I fish out of Key West and the Lower Keys I like to use a tan crab or shrimp pattern with some kind of small claws or legs on it. If they are being picky its always better to go smaller rather than bigger. If you have any questions while your in town be sure to stop by The Angling Company in Old Town Key West. They have some great flies and who ever is working can help point you in the right direction.