Fly Fishing For Baby Tarpon
Summer is here ladies and gentlemen and it's that time of the year to target juvenile tarpon on fly! We have a population of these baby poons that live here all year round, but the summer months are my favorite time to pick on them. Anywhere from the Everglades to the Marquesas Keys you can stumble across these fun sized tarpon hanging out in the shallows. They are almost always eager and willing to pounce on a properly presented bunch of feathers.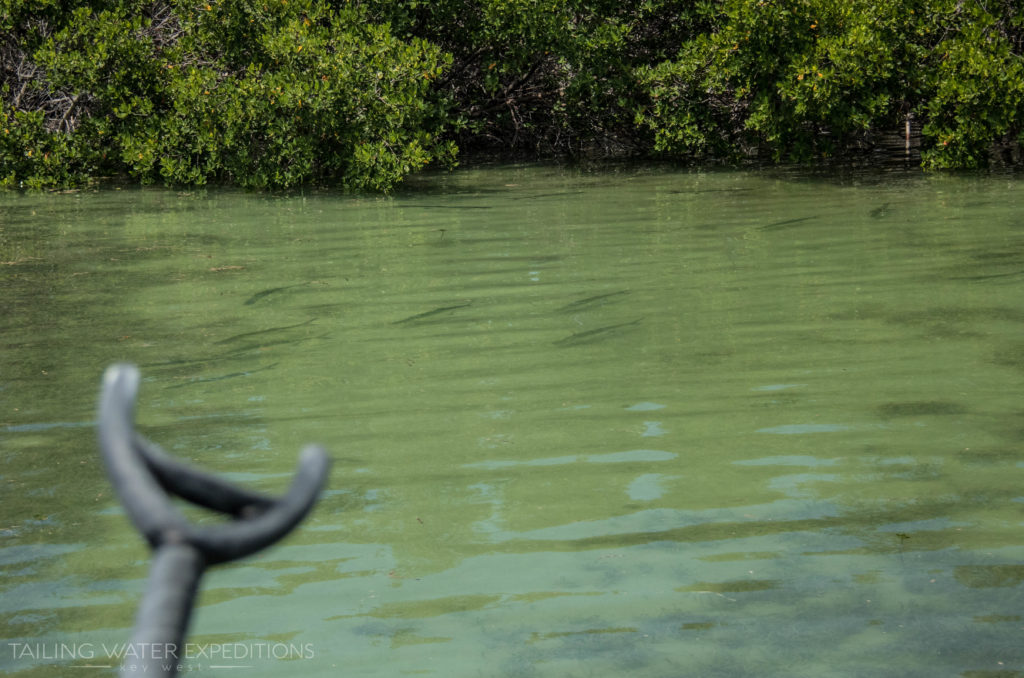 Most of my experience targeting these little guys is in the backcountry and on the flats surrounding Key West. We have an incredible fishery down here and fly fishing for juvenile tarpon is an iconic adventure to take part in the Florida Keys.
Favorite Fly Fishing Gear
For these critters I like to use anything from a 8wt-10wt depending on how windy it is and if there is a chance of hooking into any bigger fish while throwing at the little guys. Our average size for "baby tarpon" is about 10-15lbs. Sometimes they are a little smaller and sometimes you'll find a 30lb fish when tossing in there so hold on tight! In the warmer summer months you are definitely going to want to use a floating line. I love the stealth tip from Cortland. With the extra section of clear line you can get away with overshooting or trick those finicky ones into eating. 
What To Practice Before Your Fly Fishing Trip
When you guide says you HAVE to strip set when a tarpon eats your fly he means it! Their mouth is straight bone and if you try and "trout set" a tarpon of any size you will never stand a chance. Also, practice your casting before heading down. You should have a decent understanding of the double haul and be accurate at at least 40'. These fish will not let you get right on top of them and can be nestled up right under a mangrove shoreline. A couple hours in the backyard before you head down can make or break your fly fishing trip.