Fishing is still Fantastic! – 
The fishing here in Key West is still off the chain! Everything we have been targeting has been showing up to play ball. Our push of pre-season big tarpon are still around and chewing! We have been targeting these brutes on both fly gear and spinning rods. The juvenile tarpon have also made their way out of their winter hideouts and have been a lot of fun on light tackle as well. March typically kicks off our tarpon season here in Key West and it is safe to assume that we will probably be getting another push of big tarpon sometime in the beginning of this month.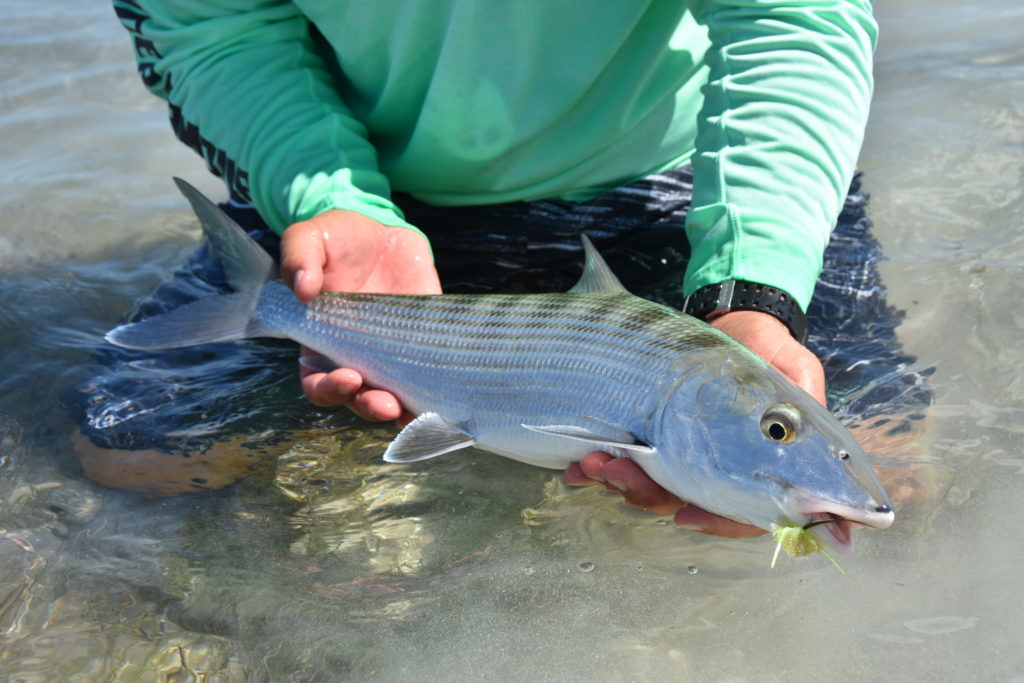 Keep and eye out for the hungry bull sharks, this time of year is notorious for these big sharks picking on our tarpon.
Pro Tip: If you see your tarpon is being attacked or tracked by a big shark please try and give him some back up. If it is late in the fight and the fish is tired I immediately try and break him off and drive over the shark(s) with the outboard. Sometimes this helps, sometimes it doesn't.
The flats fishing has been great these last couple weeks. Permit are all over the place here in Key West as they get ready to head offshore for their annual spawn. This month is one of my favorites to target these inshore sport fish on the flats.
I don't want to jinx anything but by the look of it I think this is going to be another incredible year for bonefishing. They are all over the flats and in great numbers. After talking to some old time fishing guides here in the Keys it is thought that the cold front in 2011 really hammered these fish out of the area. But over these last couple years they are starting to make a come back, which is great!
Barracudas are still in the shallows in full force and are a blast to sight fish. All types of jacks are patrolling the channels and have been a lot of fun if you are looking to just get out there and bend the rod. Shark fishing is fantastic this time of year as well with lemon, bull, and blacktip sharks eager to smash a fresh piece of bait.
Key West Fishing Charters