Fall Fishing Report
The cool north breeze has made its way down to Key West in the past couple weeks. And with the change in weather conditions brings a change in the fishery. The water temps have started to drop and we have begun to see our cooler water species showing up in the backcountry and on the flats. This means big barracudas, different species of jacks, snappers, trout, pompano and many more are starting to come fill up their wintertime haunts.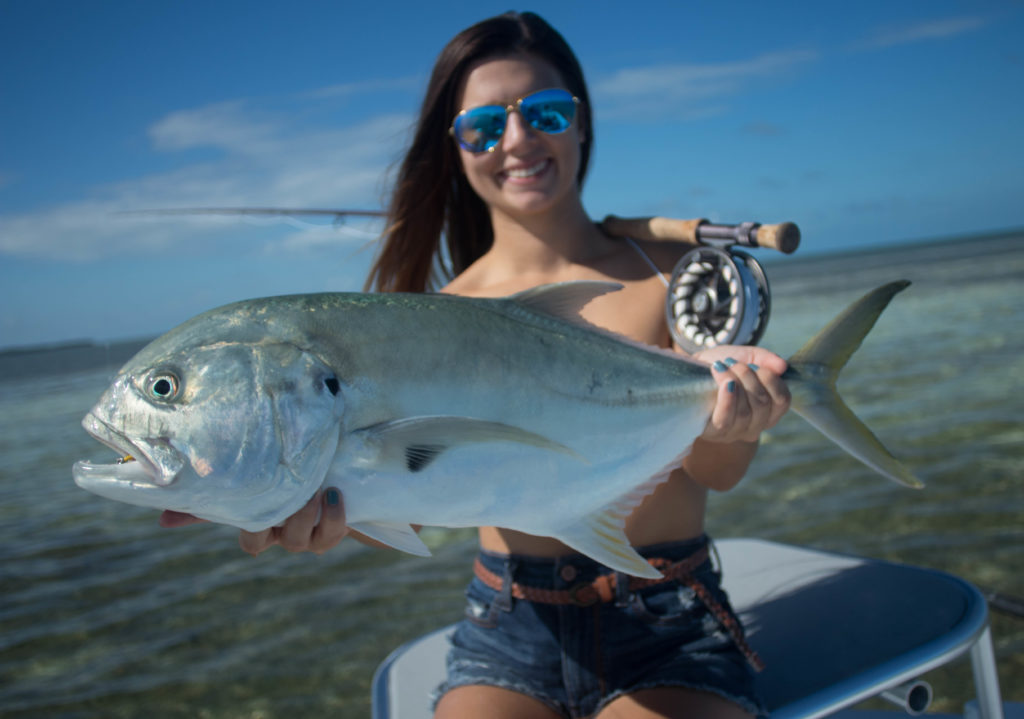 Permit Fishing
The permit fishing has still been very consistent and we have been catching plenty of fish when the suns out. The last couple of weeks have been very windy down here in Key West which has had all of us licking our chops to go hit the flats in search of the wary permit. Yes windy conditions do not hurt permit fishing!! It can actually lead to some epic sight fishing. These usually spooky suspects feel a little bit more at ease when the water has a little chop on it and again we will take any advantage we can get. 
Bonefishing
The flats are still crawling with plenty of bonefish and permit. The Fall is actually known for being one of the best times of year to target jumbo bonefish up in the shallows. We sight fish these guys on both fly fishing gear and spinning rods when they come up onto the flats to feed. Make sure to bring a good pair of polarized sunglasses because they can be quite tricky to see and we like every advantage we can get. I like the amber lens with green mirror for sight fishing in the backcountry. A lot of guys are fans of the new low light yellow lenses and they do a great job if you can afford to have both at your disposal and see which ones you like best.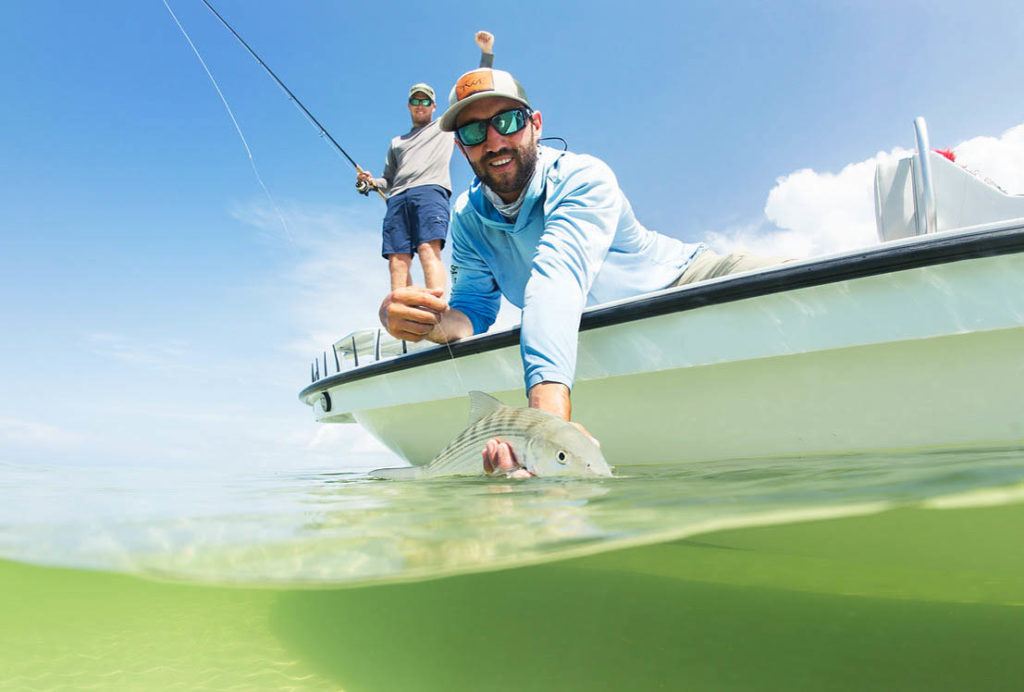 Tarpon Fishing
Tarpon fishing has been pretty hit or miss as of late. For some reason we haven't had a killer summer on the juveniles like we usually do. Sure we have been catching plenty and we can still go out there and jump some but they have definitely been making us work for it. Hopefully as the bait continues to pile up inshore these guys will start playing ball and making their presence a little more known. 
Fly Fishing
The fly fishing has been a lot of fun these last couple of weeks. We have been catching plenty of bonefish and having great shots at permit on a daily basis. The flats are full of life and we have been having a great time sight fishing all types of species on fly. Like I mentioned earlier the jacks are starting to come in and they are a ball to catch. Explosive, hard fighting fish that will rarely turn down a moving fly, it doesn't get much better. We also target different species of sharks on fly this time of year. Lemon sharks and black tip sharks are the usual suspects and are a blast to sight fish in the shallows. Once the barracudas start filling up the backcountry a little bit more we will add them into the rotation as well.
Booking a Fishing Charter
Feel free to reach out if you have any questions about coming down and booking a fishing charter. I can help answer anything about the fishing, what to bring, places to stay or anything else you may be wondering about while you're planning a trip down to the Keys. Thanks for reading!
Tight Lines,
Capt. Nick LaBadie