April Fishing Report –

 
Well our spring fishery is officially upon us here in the beautiful Florida Keys. We have started to receive pushes of big migrational tarpon up and down our coast and the bite is on! As the season continues we will receive more and more fish here in the Florida Keys and it sure is a sight to see. For the next couple months the majority of our charters will be focusing on our inshore gamefish like the mighty tarpon, permit and bonefish. It is just that time of year most anglers have been waiting for! It is safe to assume there will be some shark fishing trips mixed in as well as some lobster charters in the late summer as well.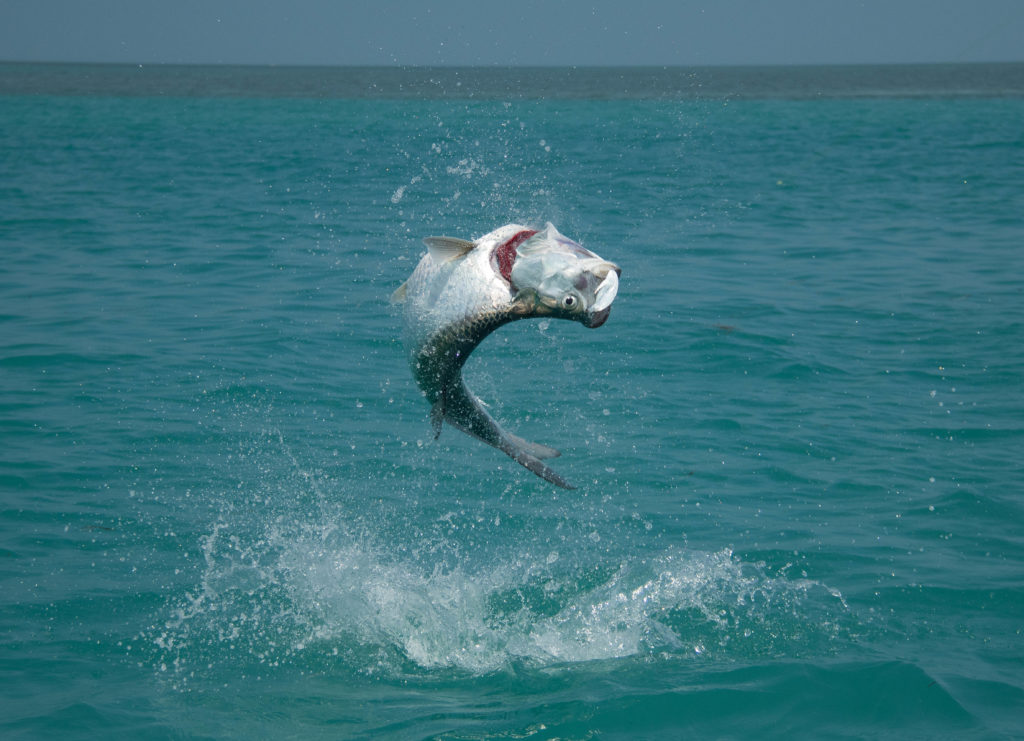 Our permit fishing has been off and on with the majority of the population heading offshore to spawn. But we have been picking off some pre-spawn fish here and there. There are a handful of fish poking around the shallows but I usually hold off on dedicated permit fishing charters until they make their way back from the reef sometime in May.
Bonefishing has been consistent with the warmer waters showing up these fish have made it a point to get up on the flats and look for some snacks. Our average bonefish here in the Florida Keys weighs about 2 or 3lbs but we have been seeing some very nice fish over 6lbs up there in the shallows doing their thing. Sight fishing these guys on the flats is a blast and a great experience in itself.
Our rod bending trips have still been great with a healthy population of jacks still around and a ton of big sharks hanging in the channels and basins. I haven't spent much time snapper fishing but I'm sure it has still been consistent. This is a great time of year to head down to Key West and do some fishing!
Key West Fishing Charters